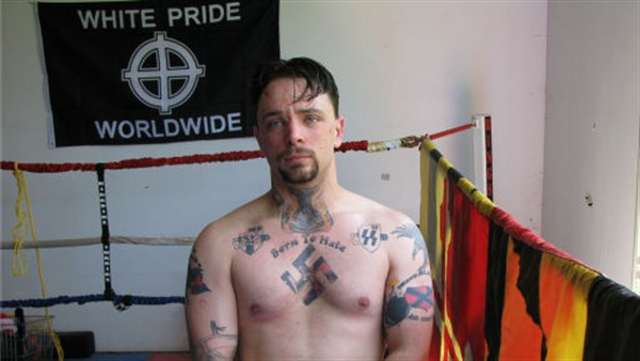 Jason Tankersley is the 37 year-old (DOB 5/9/81) founder of Maryland Skinheads and a longtime neo-nazi who, in the past few years, has attempted to rehabilitate his image. Maryland Skinheads, or MDS, has always been a small crew with longstanding ties to Keystone State Skinheads.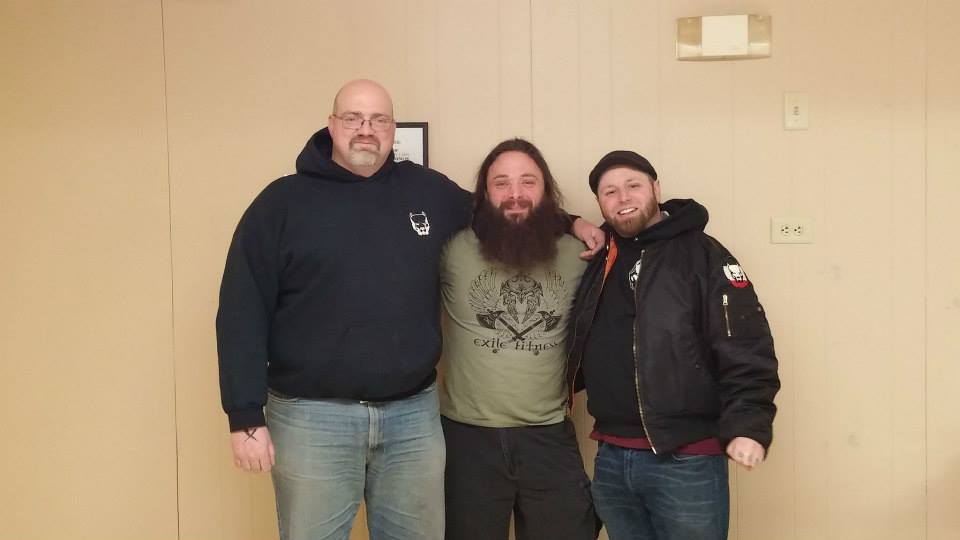 Both crews appeared together in a National Geographic documentary in 2008 training and working together. Keystone United's music festival, Uprise Fest, which ran for several years, was co-promoted with Label 56, a white power label run by MDS co-founder Clemie Haught. Uprise routinely featured Label 56 bands. Because of the discrepancy in size, MDS has largely functioned as a chapter of KSS for most of it's existence.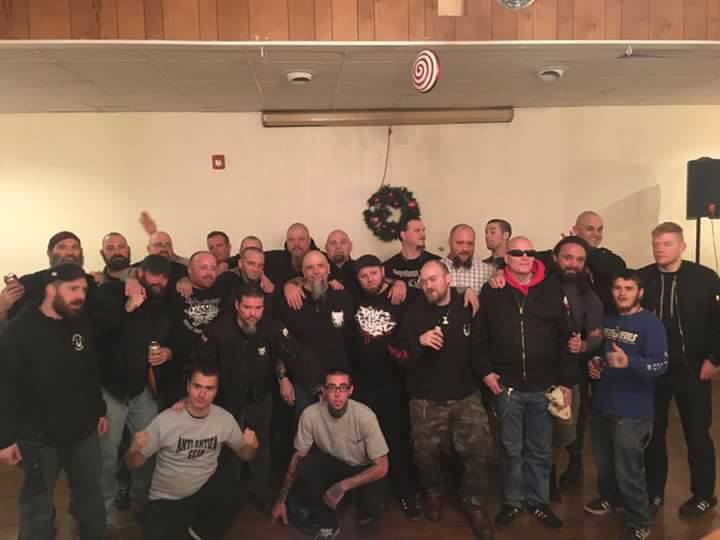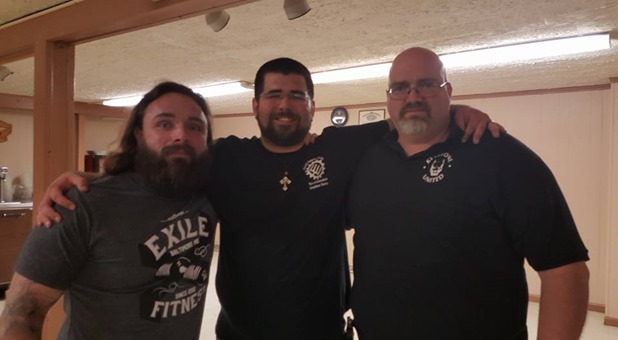 Tankersley was a nazi long before MDS or KSS were founded, participating in rallies by the National Alliance, The Aryan Nations and the KKK, among others white power groups. Tankersley was present at the 2004 Aryan Nations and National Socialist Movement rally in Valley Forge, PA where Anti-Fascists turned away large portions of the crowd and a few nazis got smashed.
Tankersley was with Joe Phy and other KSS and MDS members when they harassed a Pride event in Philly with homophobic slurs and nazi salutes in 2006.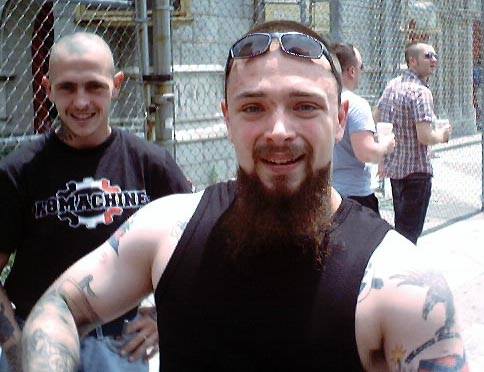 MDS members, including Tankersley, attacked Anti-Fascists in a Food Lion parking lot in Western Maryland when the two groups encountered each other on the way to a KKK rally on Antietam battlefield, also in 2006.
Tankersley is a former amateur boxer who now trains MMA out of his gym, Exile Fitness, in Rosedale, MD.  In many pictures above, you can see Tankersley wearing Exile branded clothing.
As we mentioned, Tankersley has attempted to rehabilitate his image in recent years. He has covered up his more inflammatory tattoos, and trains a diverse group of students which includes POC and women.  It also, however, sometimes includes fellow MDS members and other nazis.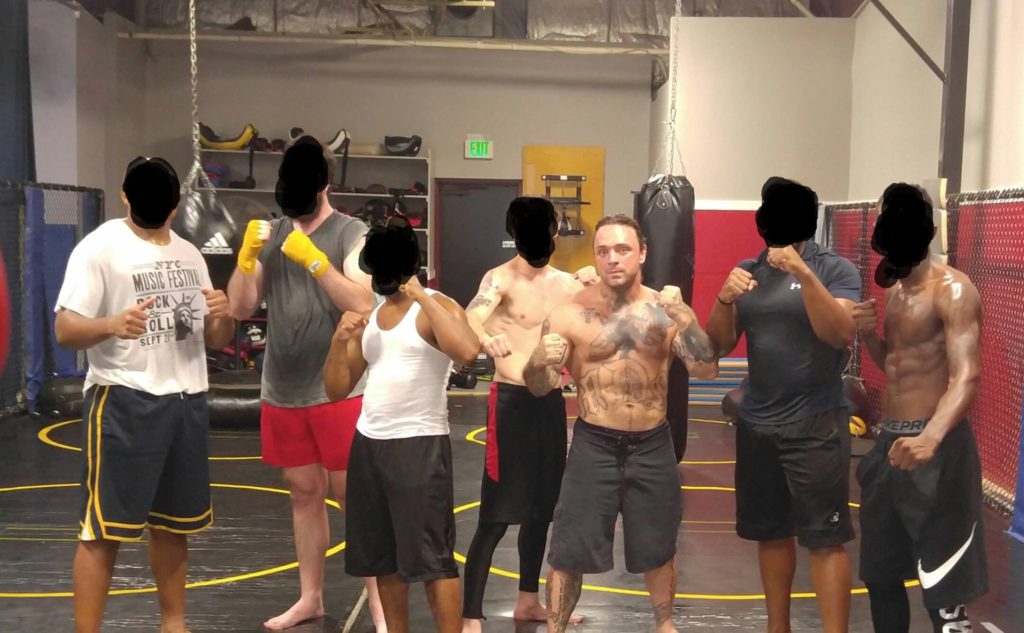 However, Tankersley has not cut any ties with MDS, KSS, or the far right. Tankersley continues to attend KSS events and actions. He still promotes far right racists like Tommy Robinson, founder of the nazi-infested "English Defense League." He just doesn't seem to take issues with collecting money from POC while buddying up with the same group whose members allegedly threatened to "exterminate every black one by one" during their racist assault in Avalon, PA this summer.
Tankersley's last known address is 1107 Steelton Ave, Baltimore, MD.
If someone wants to leave the nazi life behind, we support that. However, you cannot continue to materially and rhetorically support a neo-nazi organization like KSS/KU and expect hanging out with fellow far right fascists who happen to be POC like Jimi Yamamoto of the band Total Annihilation to insulate you from the label nazi. Jimi Yamamoto is known for hanging out with nazis. Nazis have a long history of excusing politically aligned individuals who validate their ideology by conforming to so-called "white" and "male" behaviors and sensibilities.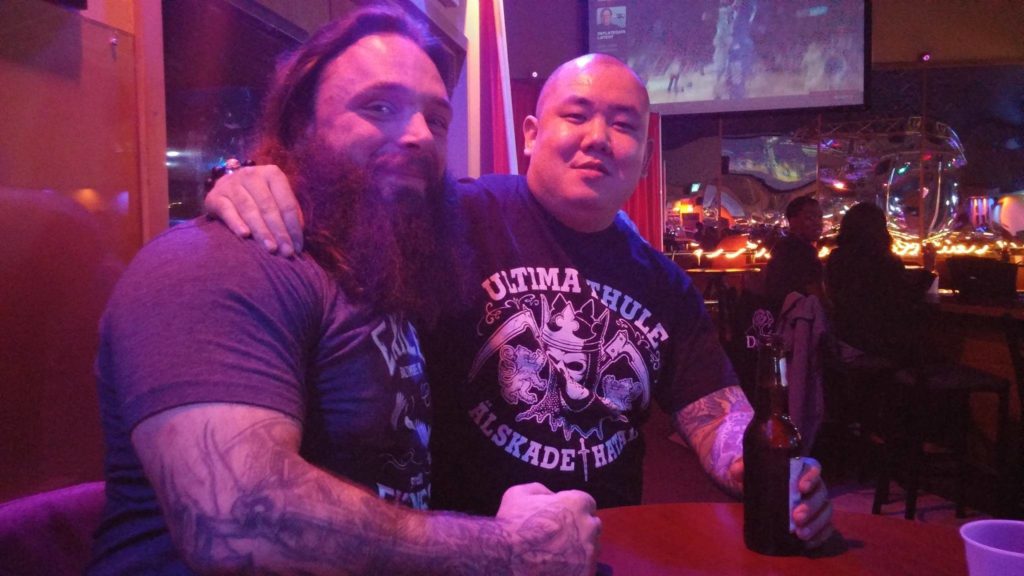 As for Tankersley's business catering to people of all ethnicity, you can miss us on that shit. Taking someone's money and turning around and donating it to a group that believes the United States belongs to white people (and control of it belongs to white men specifically) is a racist act, period.
It is unlikely that Tankersley's students are all totally unaware of his history, and probable that he has spun them his own tale of redemption where he realized what matters is being a far right nationalist who supports "traditional" gender power dynamics and racial homogenization, regardless of WHICH race. However, we are still asking our readers to visit the Exile MMA Facebook page and remind them that by supporting Tankersley and his gym, they are supporting Maryland Skinheads, Keystone United and other far right racist groups and causes. There are already several unhappy reviews related to Tankerly fat-shaming and bullying a teenage girl as an internet troll.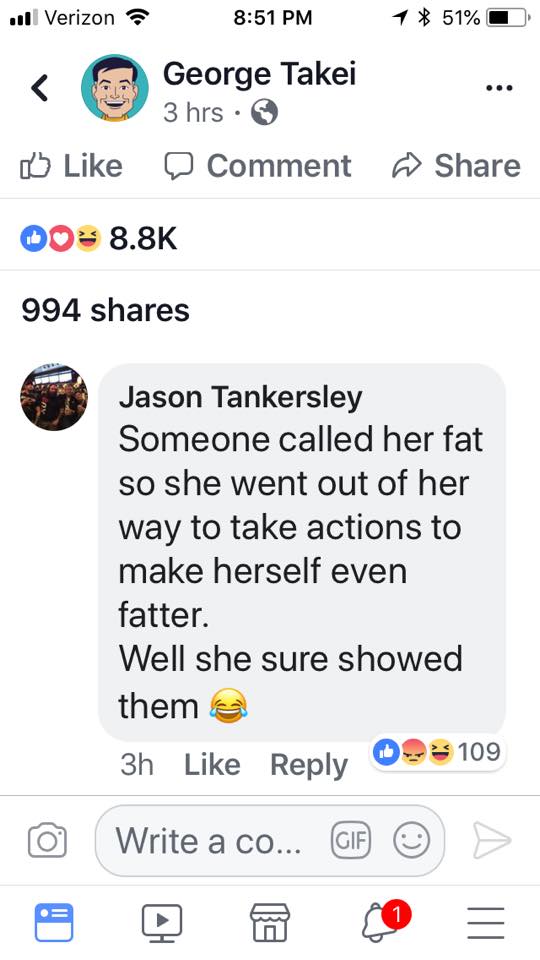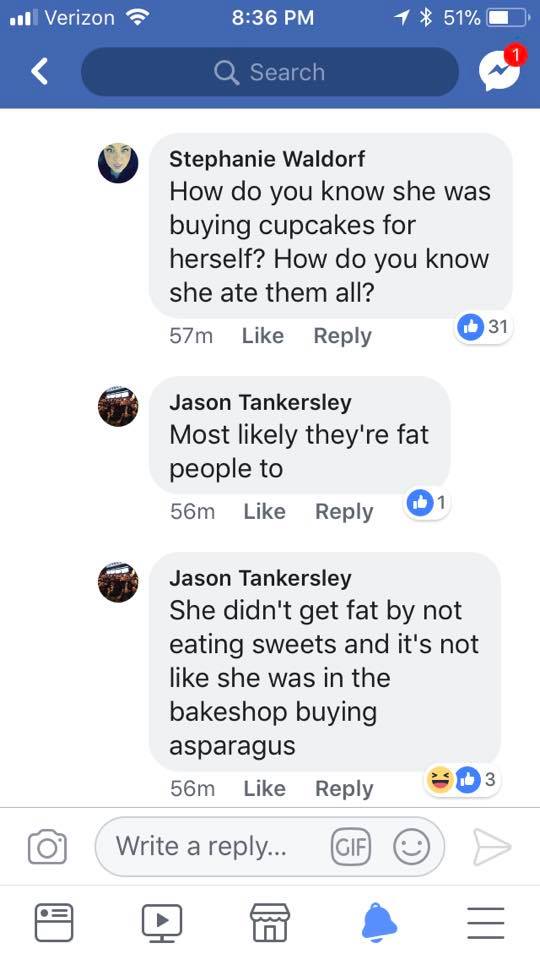 Name: Jason Tankersley
Last Known Address: 1107 Steelton Ave., Baltimore MD
Affiliations: Maryland Skinheads, Keystone State Skinheads, other white power groups before that.
Employment: Owner and trainer, Exile Mixed Martial Arts, Rosedale, MD.