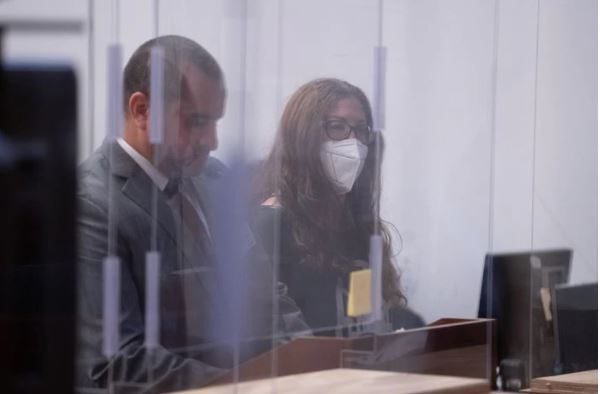 "STATEN ISLAND, N.Y. — A 49-year-old New Dorp woman was arrested and faces multiple charges in connection with anti-Semitic postings made on the borough, the district attorney's office announced Tuesday.
Gina Aversano, a resident of the 600 block of Tysens Lane, was arraigned in Criminal Court in St. George Tuesday afternoon on two counts of first-degree aggravated harassment and four counts of making graffiti…
Court documents allege Aversano posted a sticker with a swastika onto a rock in Wolfe's Pond Park on Nov. 4, 2020 before posting a second sticker featuring a swastika onto a privately-owned van near Tysens Lane in New Dorp the next day.
Then, between Dec. 31, 2020 and Jan. 1, 2021, Aversano allegedly posted flyers from the New Jersey European Heritage Association (NJEHA), a group deemed a white supremacist organization by the Southern Poverty Law Center and the Anti-Defamation League, to a Stop & Shop sign on Hylan Boulevard and a muni-meter near New Dorp Lane, authorities allege."
---
NJEHA is a group we've written about frequently on here. Led by longtime nazis Ron Sheehy and Dan D'Ambly NJEHA has close ties with Patriot Front and has come into Philly for flyering and to harass and provoke anti-racist events such as the ICE occupation.