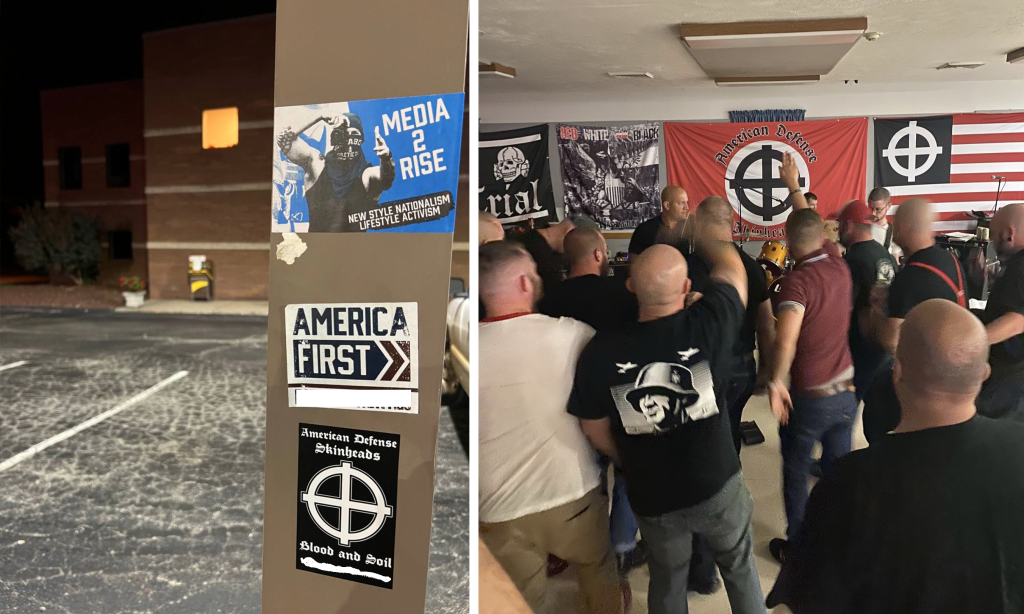 Taken From Idavox:
PITTSBURGH, PA – The neo Nazi organization American Defense "Skinheads" (ADS) put on a memorial show last Saturday, but what sets this show apart from the other various shows and "social events" that ADS has put on in the last few years was the venue.
The Pitcairn-Monroeville Sportsmen's Club (PMSC)  recreational hall was filled with merchandise tables peddling racist band shirts and white supremacist propaganda while chants of "seig heil" and "white power" were shouted by the crowd giving the Nazi salute. Meanwhile outside of the rec hall there is a memorial to the veterans of our armed forces, including those who served in WW2 fighting against the Nazi regime. 
Click the link for the full story from Idavox.