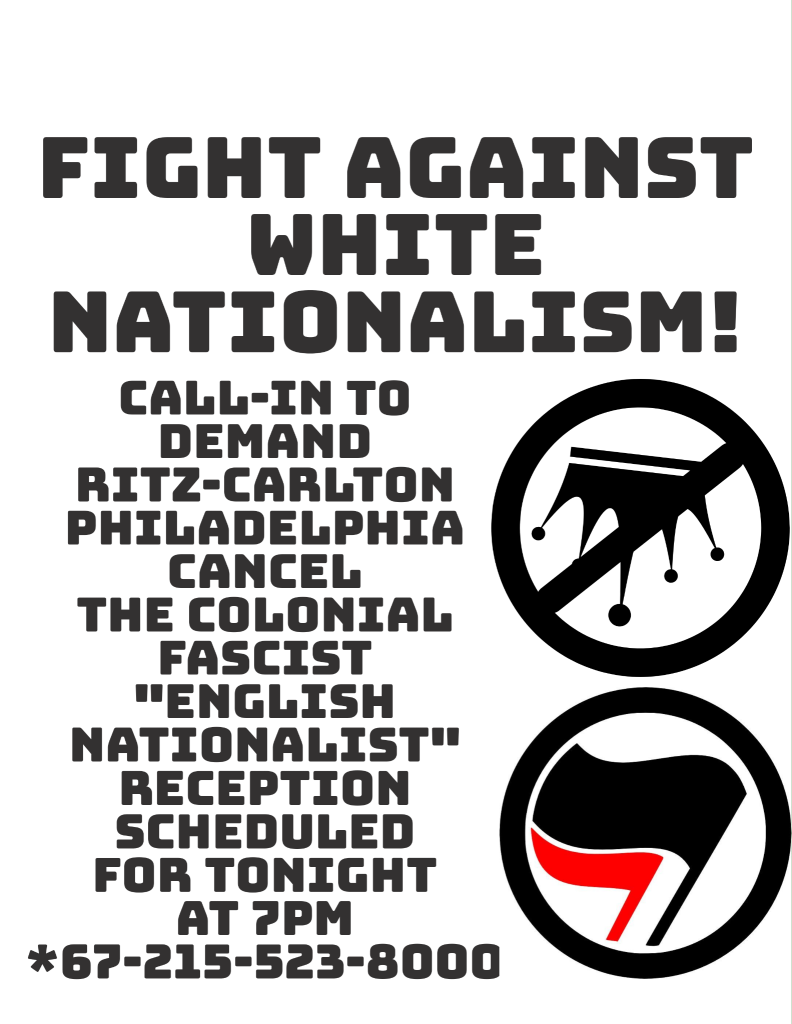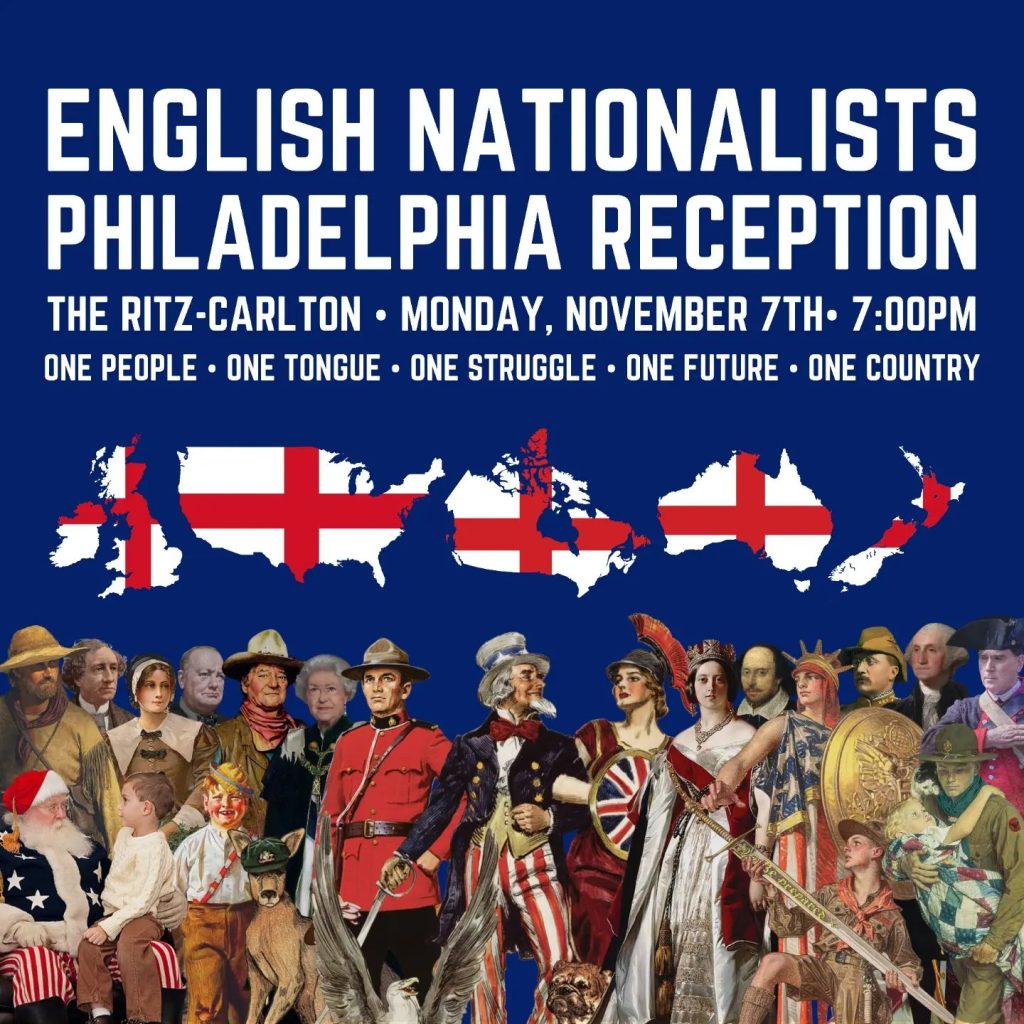 UPDATE: The English Nationalists failed to materialize at the Ritz tonight. It's possible this "conference" was so tiny that it was simply going to be a dinner that they moved last minute. It's also possible that they held a small meeting in one of the rooms. Nevertheless, good work to everyone who called, shared and showed up tonight. White nationalism is not welcome in Philly.
Apologies for the short notice on this, readers. We were informed just yesterday of this planned event and wanted to do a little research, as we don't know anything about this "English Nationalists" group.
They appear to have tabled at The Conservative Political Action Conference (CPAC) conference this year, and to be supporters of the far-right UKIP party. They are staunch monarchists who celebrate both the royals and monstrous murderers like Margaret Thatcher.
Going by the flyer, their goal appears to be re-colonizing Ireland, Canada, The United States, New Zealand and Australia. Presumably, those countries (as opposed to Jamaica, the virgin islands or half of Africa) because they have a majority White Population. Hence the "one people" language. No regard for the indigenous populations of these countries from these proud racists, of course.
While coming to Philly and talking of re-colonizing the U.S. seems ridiculous, this is still not an event to be ignored. The English Nationalists will be joined by at least one other far right group, "European American Community," and this event is likely to attract local white nationalists and allow them to network and recruit.