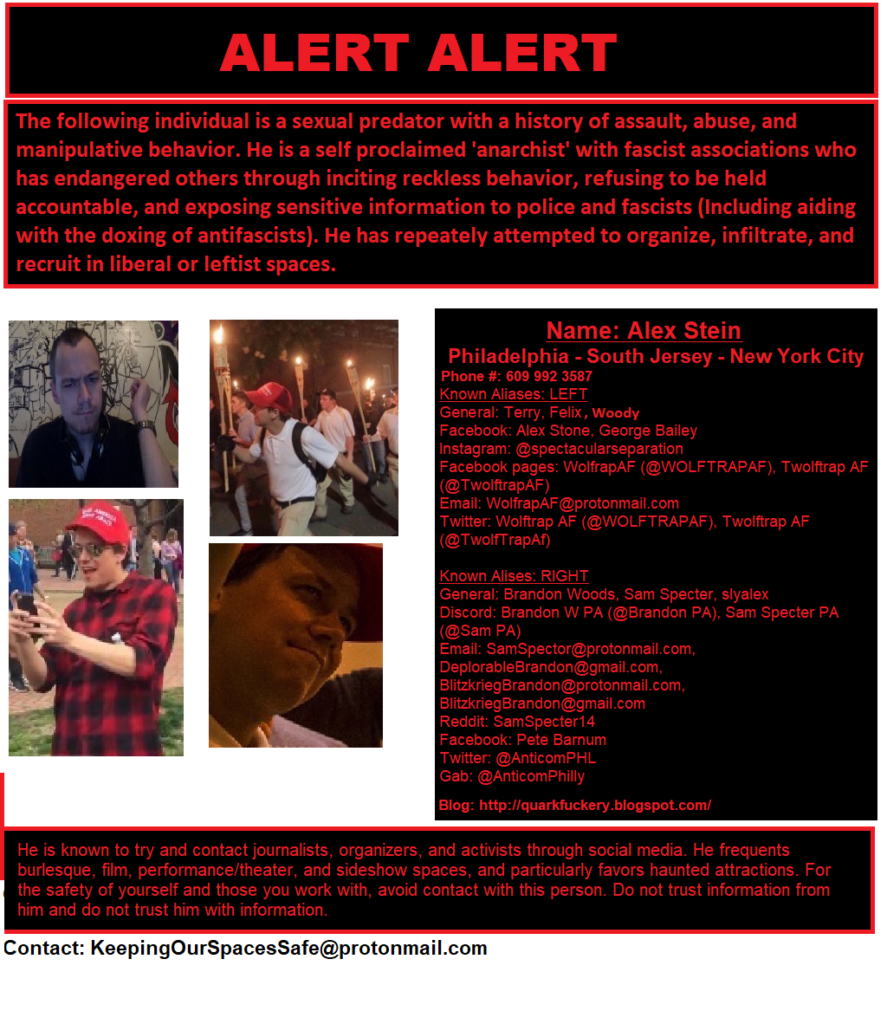 Alex Stein is an danger and must be avoided at all costs.  He also goes by Woody, Terry, Felix, and George. His phone number is ‭(609) 992-3587‬.
He is a rapist and a serial sexual predator. He has assaulted a number of people and all signs point that he will assault more.
He has freely gone to the police, cooperated with them and helped them identify people and provided them information.
He has confirmed and identified a large number of antifascists to racists and neo-nazis. Those he helped have then started publishing doxxes on anti racists and put people's lives in danger.
He had been completely cast out of all organizing circles in Philadelphia for a while but is now trying to reach out to different regions. He is trying to spread disinformation, entrap antifascists, and recruit people into risky situations. He is a state conspirator and might just be an outright fascist infiltrator. Whatever / whoever he is stay far away from him.
His name is Alex Stein.
His number is (609) 992-3587