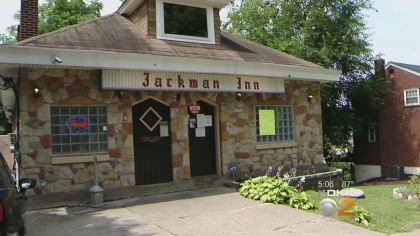 Coming a few weeks after holding a picnic in the area, Keystone United members were cited by police (but tellingly not arrested or charged) following an unprovoked attack on a regular patron of the Jackman Inn in Avalon PA on July 7th.
According to a local news report:
"An alleged neo-Nazi group is being accused of targeting an African American customer, assaulting him and using racial slurs against him at the Jackman Inn…

It happened when the victim, patron Paul Morris, walked into a backroom where a group of men were playing pool. The men allegedly used a racial epithet against the victim.

Police say the group of men may have been from Keystone United, which they describe as a racist neo-Nazi group formerly known as the Keystone State Skinheads…

when the bartender asked the group to leave, they attacked Morris…

'Eight of them jumped Paul,' (the bar manager) said. 'He was hit in the face. He bent down to pick up his glasses. He was hit again'…

Morris is now California, but KDKA's Andy Sheehan spoke with him on the phone. He says one member who called him the n-word said his group would eradicate blacks one-by-one, and then he attacked.

'They attacked me because they had hate in their hearts. I didn't do anything to these people,' Morris said.

Avalon Police detained some members of the group, but did not charge them. Avalon Police Chief Thomas Kokoski said he believes they will be charged, but the incident is still under investigation….

The incident happened on July 7, and Morris's lawyer, Fred Rabner, questions why no arrests have been made, saying they should be charged, not only with assault but with ethnic intimidation.

'This is a hate crime, there's no doubt about it,' said Rabner. "
Fortunately, Morris received no serious injuries, nor did the bar employee, who was also attacked when they intervened.
It is unknown which KSS members were involved in the attack, but the event is not dissimilar from an attack on a black man by 3 KSS members in Scranton, PA back in 2003, one of whom was Luzerne County republican committeeman and co-founder of KSS Steve Smith.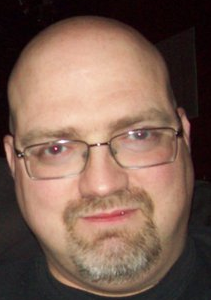 Smith was in attendance at the KSS picnic in the area at the end of May, but it is unknown if he was involved in the attack on the 7th.
We could go on forever about state/cop bias in favor of white supremacists (and white people in general), for example, participating in an Anti-Racist march where some windows got broken can get you arrested and looking at 70 years while attacking 2 people during a hate crime gets you cited with no charges. Or we could belabor that those who equate Antifa with Nazis, or claim we have "Anti-White Bias" would be hard pressed to find an incident where Antifa randomly attack a white man for his race when he comes into a bar to deliver a thank you note to one of the employees, but we won't.
This was a horrific attack that could have ended in much more serious injury or even death, as attacks by KSS members have in the past. We are glad Mr. Morris and the bar employee escaped serious injury.
Keystone United/KSS have been a blight on PA for too long. If we can hope for any silver lining to this attack, it is that people in this state will start taking the threat they represent seriously again, and that the years of PR spin KSS has employed to try and convince people that their "old days" of randomly attacking People of Color, Queers and Anti-Racists were behind them in favor of "positive white activism" have been debunked.
Anyone with information about this attack, specifically which KSS members were involved, should contact us. We plan to identify those involved and release their names, which is more than the state could be counted on. No one should be able to commit a racist assault on Saturday and go back to anonymity on Sunday.
Time to shut these fucks down. More to come.