Meet David Fanelli, Identity Evropa Fash In Pennsylvania
Going by the username V. Balboa on Discord, David Fanelli, born on 03/28/1988, is a prolific member and the designated leader of operations for Identity Evropa in the state of Pennsylvania.  He has over 1,700 messages on the Identity Evropa Discord server, and has been with Identity Evropa since their inception. Fanelli appears to be responsible for almost all of the IE stickers around Philly. According to his social media, Fanelli currently works for Boeing.
You can spot him very briefly in the following video in a blue t-shirt, on the side of other fascist groups, and standing right next to the Identity Evropa flag at the Unite the Right rally in Charlottesville: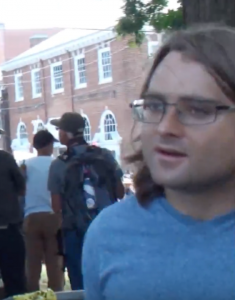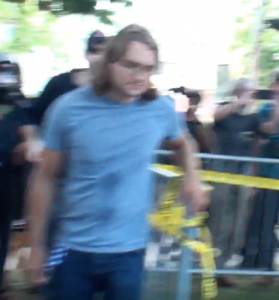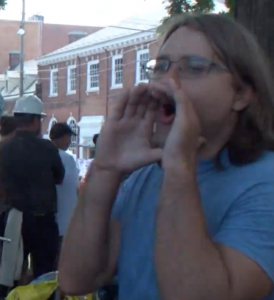 You can him hear yell "build the wall!" at about 22 seconds in, and he makes a few later appearances, as well. You'll also be able to see David wearing the same glasses in these photos from "Unite the Right" and pictures on his Facebook.
The video has been archived offline, so even if David somehow gets it removed, it will still be available for viewing and re-posting.
David liked to post pictures of himself on Discord — before Identity Evropa was deplatformed from the service this weekend.
Here, you can see him sporting his IE apparel at a Trump rally: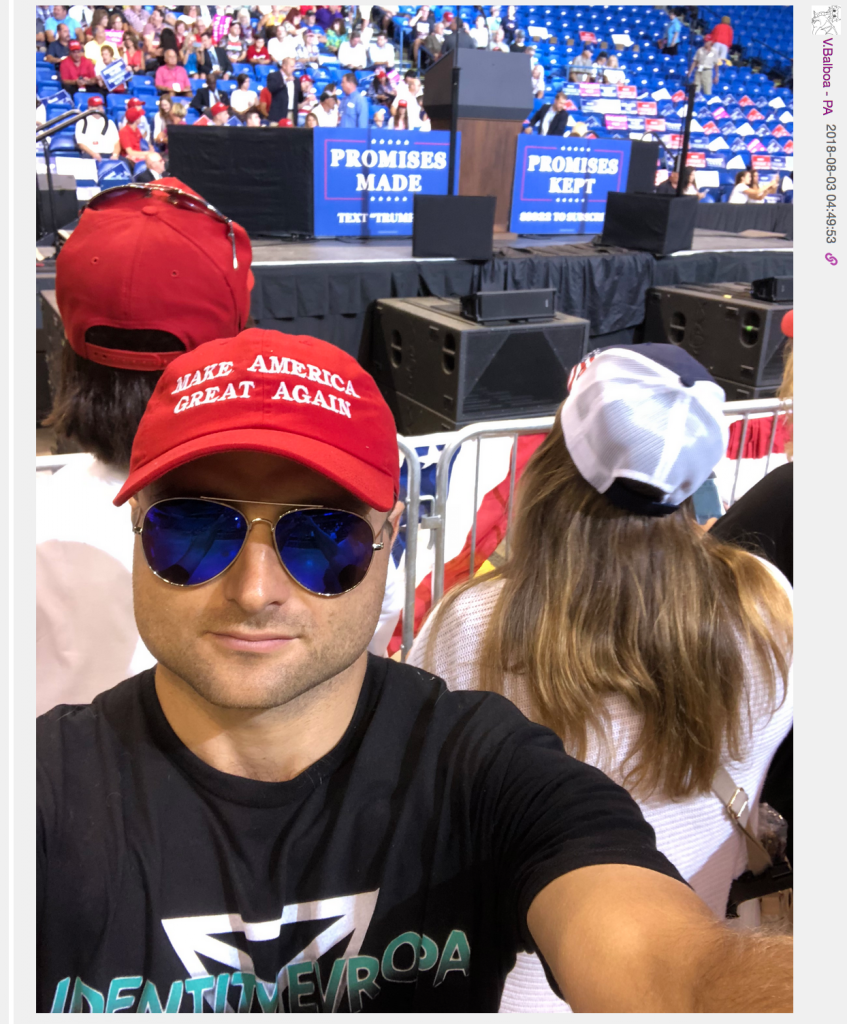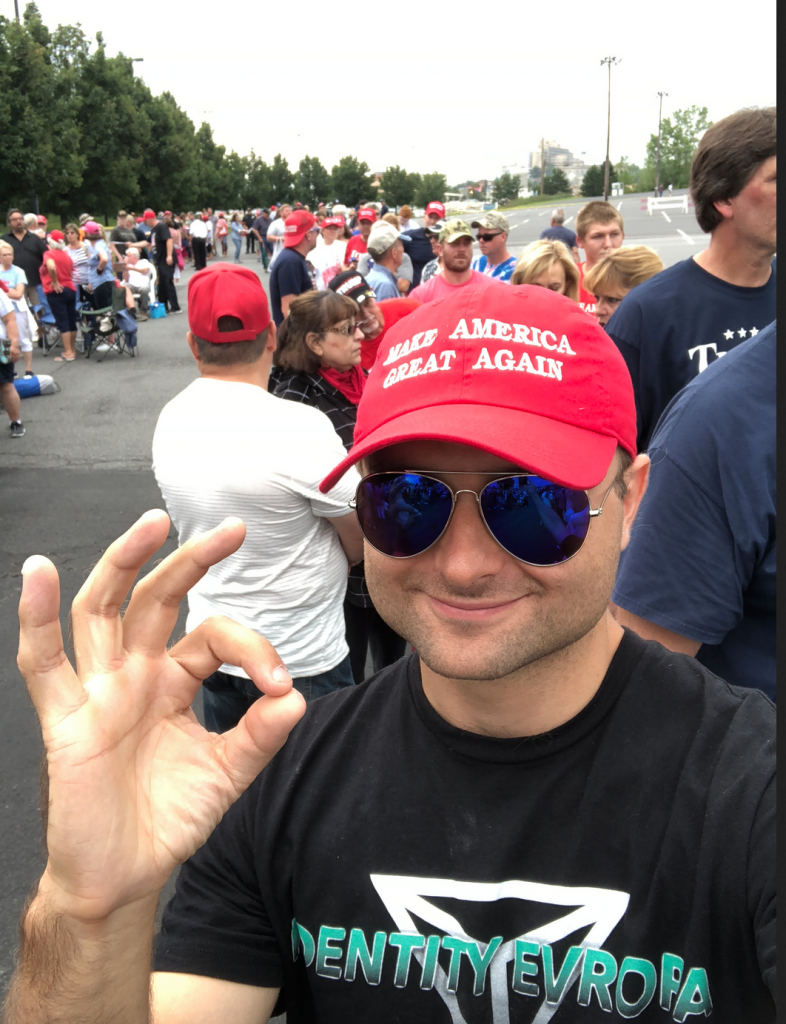 Just to make the connection crystal clear, here's his Facebook: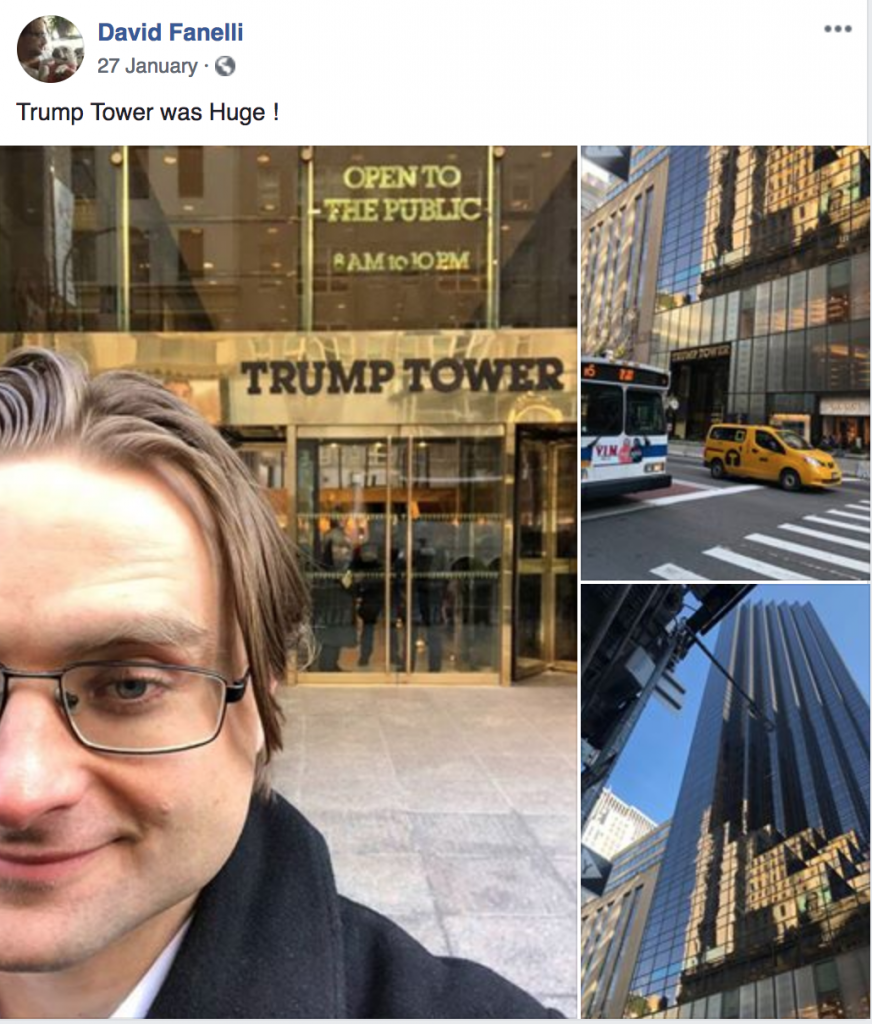 He put his antisemitism on display regularly in the Discord logs, sometimes using triple parenthesis in messages, like this post:
He admits his, and Identity Evropa's, political intentions are to build a white ethno-state:

David liked to post pictures of his dog on Discord. He also posts those on Facebook: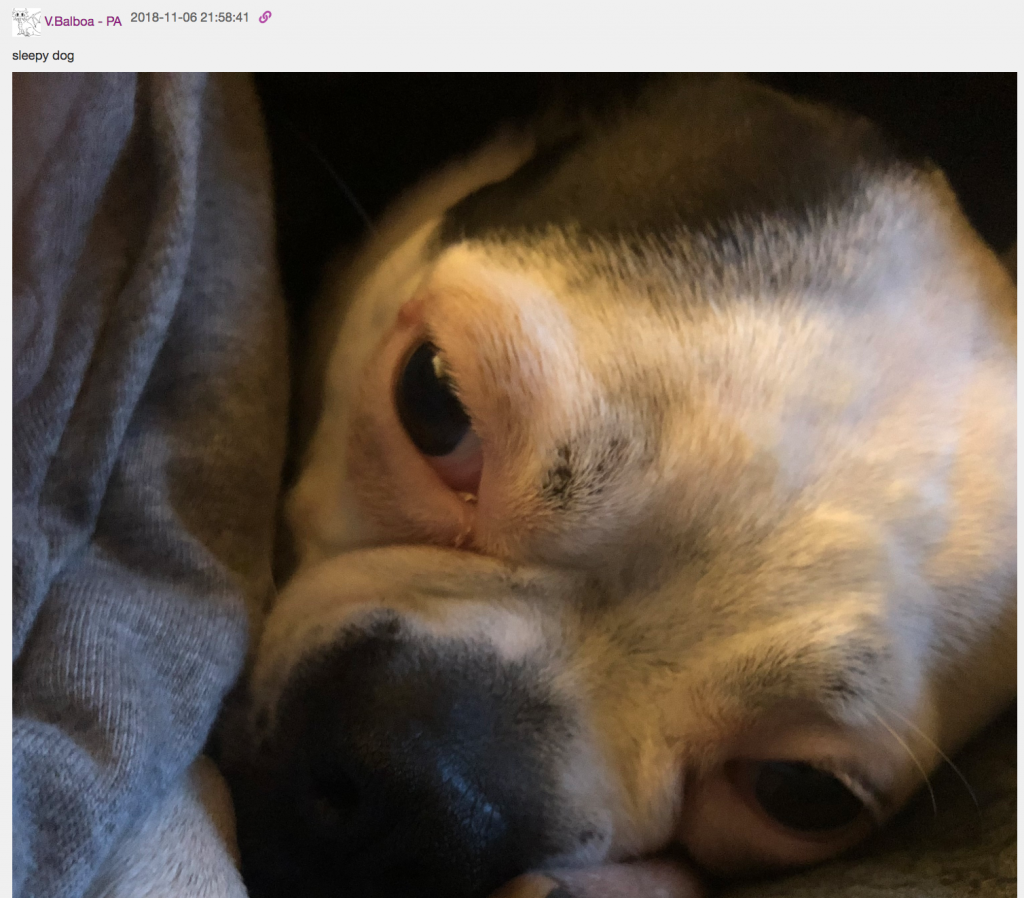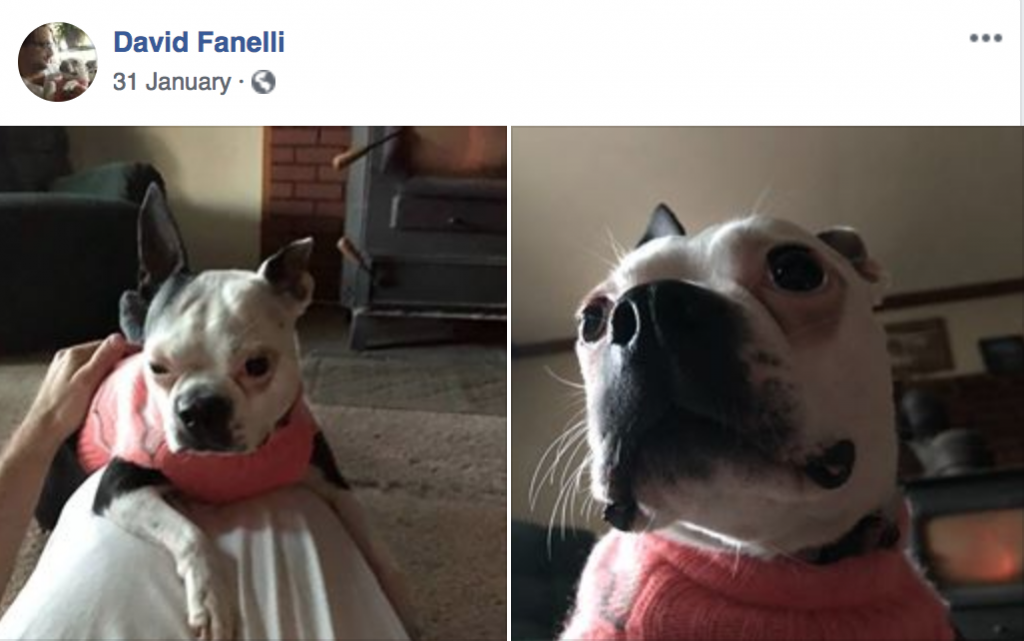 You can also see here that David posted a picture of a book he's reading on Discord. He also posted it on his *very public* Facebook, which he has since taken down. But don't worry, we have an archive.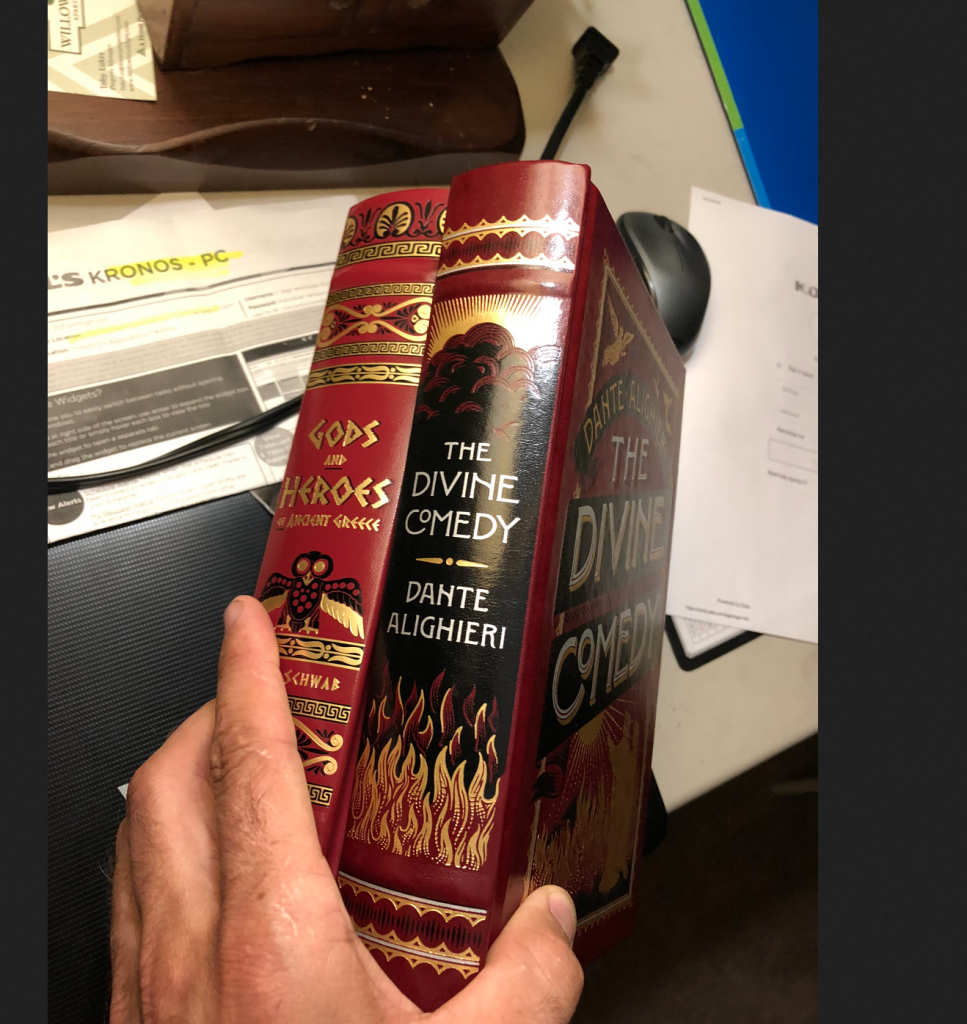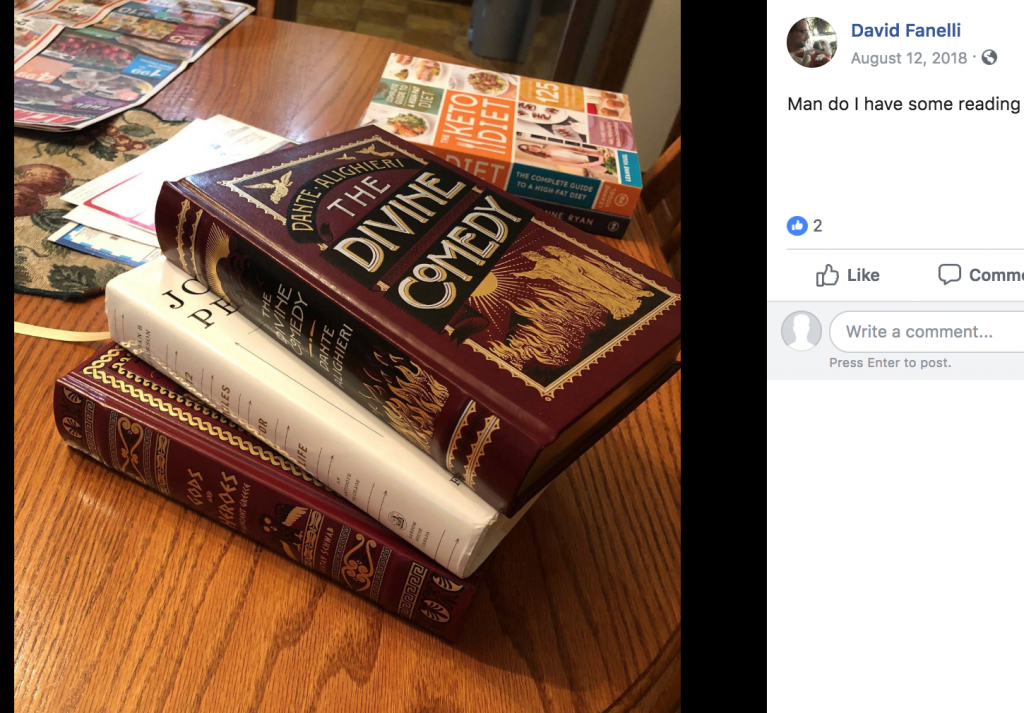 Fanelli is invested in infiltrating local GOP offices nationwide, but especially in Pennsylvania. As you can see from his archived Facebook friends list, he has many friends that are local pundits and politicians in the GOP in Pennsylvania.


You can see his full archived friends list here: http://archive.is/j50Hq
You can view Fanelli's archived profile here: http://archive.is/nOnuP 
Fanelli posted this photo on Facebook on October 25, 2018, captioned "GOP dinner party." After doing some sleuthing, it looks like he was rubbing shoulders with the GOP at the Center City GOP Pre-Election Party with Sen. Scott Wagner on October 25 in Philadelphia.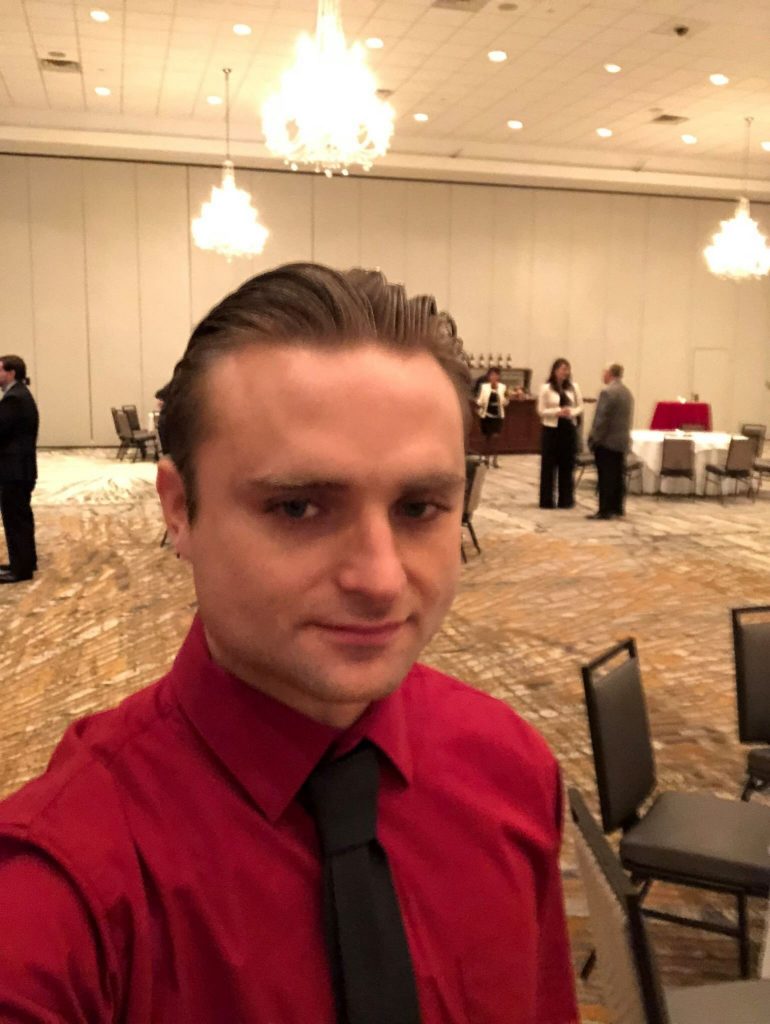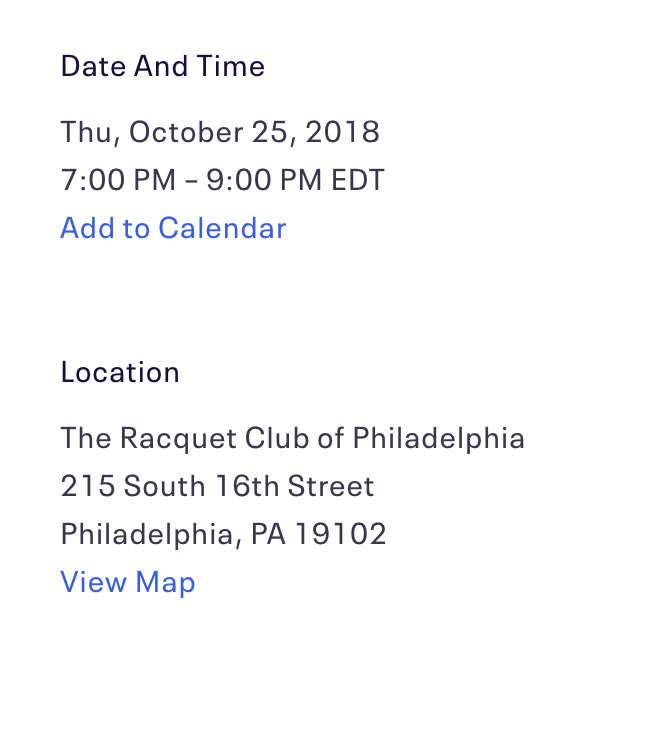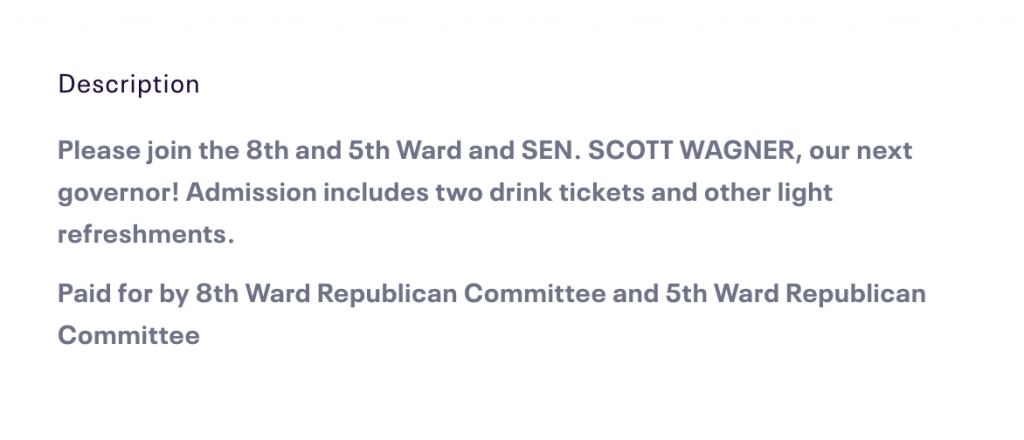 According to a database searches and confirmation from local antifascists, Fanelli lives in Upper Chichester, Pennsylvania at 1997 Mill Road, and works for Boeing according to his archived Facebook account. He probably works at Ridley Park Boeing. Here's their number: (610) 591-2121
David Fanelli AKA V. Balboa – PA
Age:30, 3/28/88
Facebook: https://www.facebook.com/david.fanelli.71066 (http://archive.is/nOnuP)
Friends list: http://archive.is/j50Hq
Employment: Boeing
Activism with IE:
-Signed up for Leading Our People Forward 2019
-Says he will attend the American Rensaissance conference
Charlottesville connections:
Attended Charlottesville