Meet Bentley Hatchett II, aka Rosenkranz, writer for TFP Student Action & Foundation For A Christian Civilization
Although he doesn't appear on Discord, perhaps due to using a different username, or altogether opting out of using service, Bentley Hatchett II AKA Rosenkranz was identified based on the participation in one of
Identity Evropa's Slack work spaces
(as leaked by Unicorn Riot), where he used his real name in the description of his slack username. Bentley is an alumnus of Baylor University in Waco, Texas and is originally from Texas, where he resided in Austin. He is 24 years old.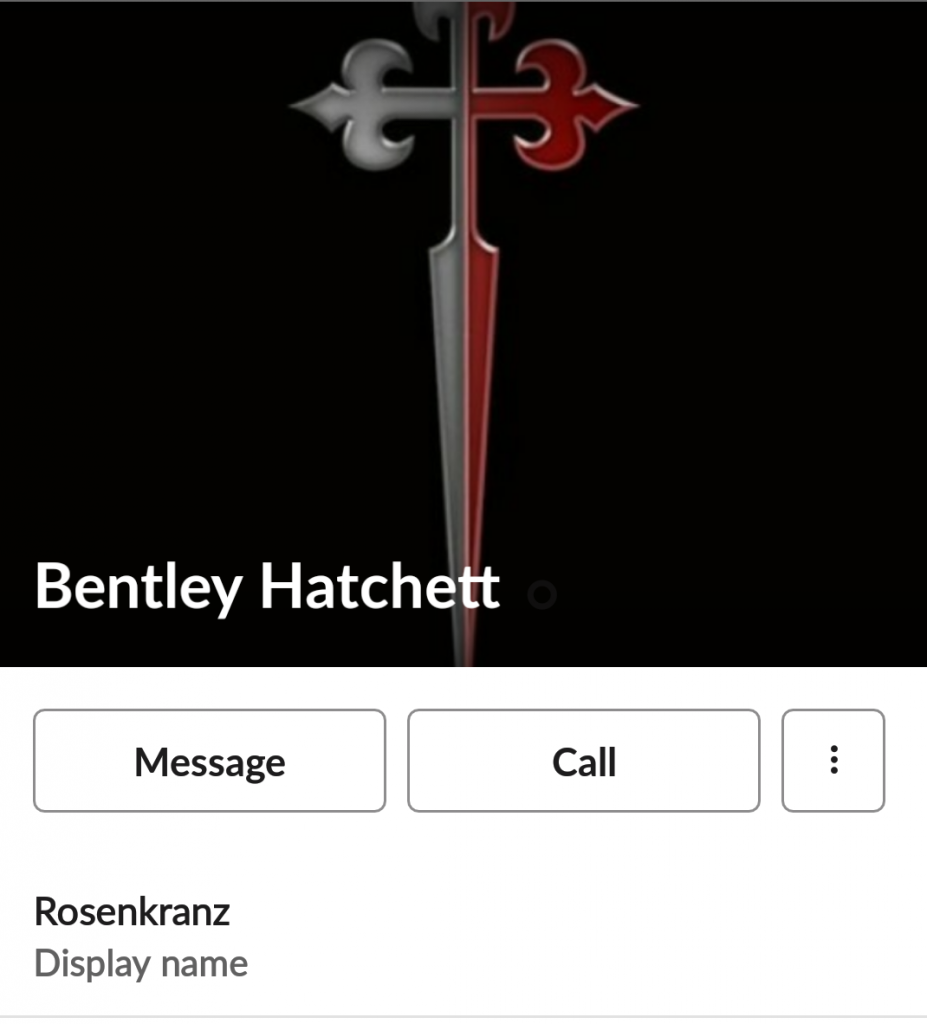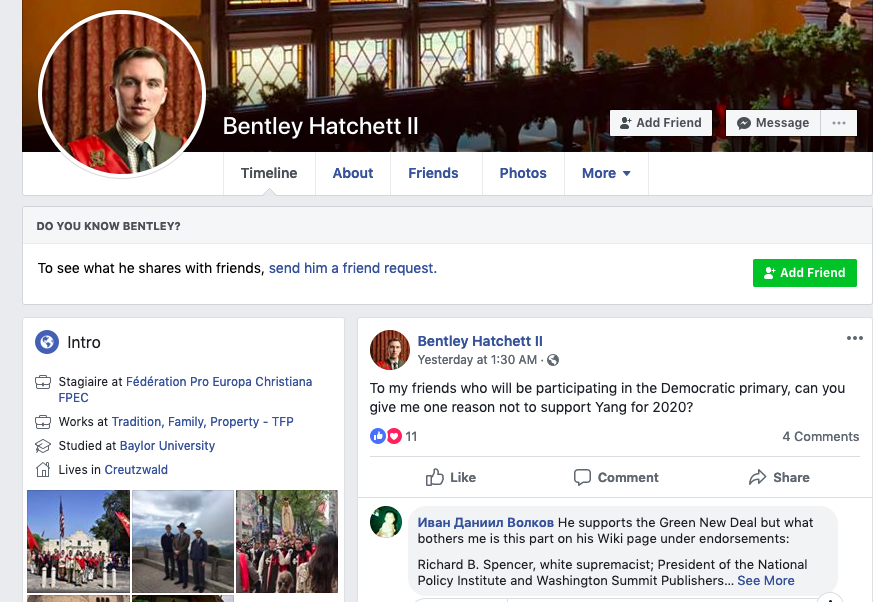 Per his facebook page, Bentley Hatchett II is a part of Tradition, Family, Property Student Action, which is part of the Tradition, Family and Property network, which is one of the world's largest anticommunist and anti-socialist networks worldwide. The organization's national headquarters are in Spring Grove, Pennsylvania. Here is a screenshot from Bentley's TFP profile.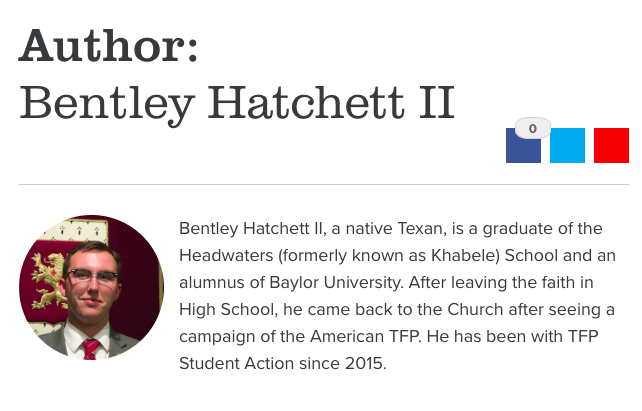 TFP is already a suspected fascist organization that lightly hides under the veneer of religious freedom. It has been criticized for its homophobic rhetoric, its embrace of creationism, and its participation in climate change denial. You can read all about it on their Wikipedia page.
TFP Student Action's activities include distributing fliers and other literature on the streets of universities, sponsoring speakers on campuses, hosting student conferences, and organizing protests and petitions, especially against the provision of information about abortion and the acceptance of LGBT students at Catholic universities. Its most recent campaign is against the 96 Catholic colleges and universities that allow LGBT student groups. Homophobia, transphobia white supremacy, and fascism are always linked. Perhaps this is why Bentley took it upon himself to join Identity Evropa, now known as American Identity Movement (AIM) after their communications were leaked, perhaps seeking to build coalitions between white supremacist organizations and ardently anticommunist organizations like TFP.
The headquarters of Tradition, Family, and Property is in Spring Grove, Pennsylvania, which is the town where Bentley lives as well.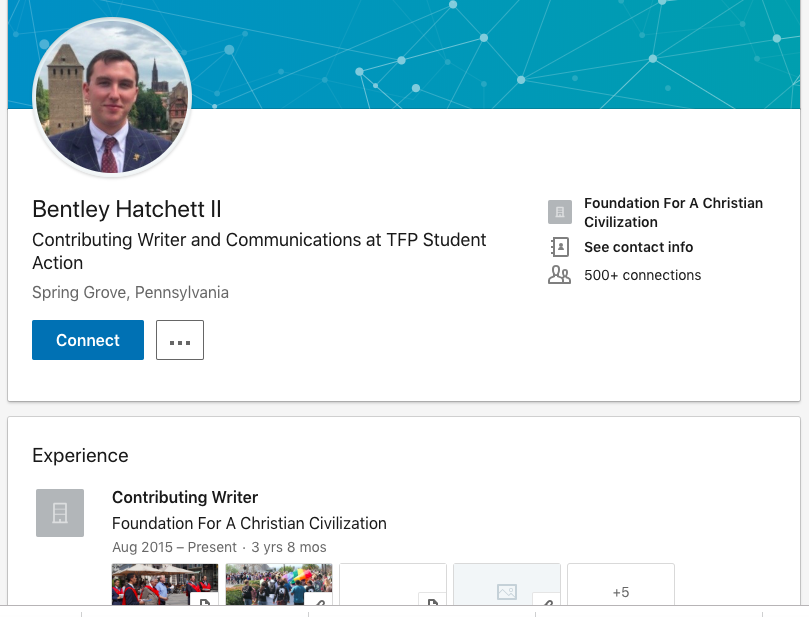 Bentley lists the Foundation For A Christian Civilization, a 501(c)3 organization. We researchers wonder how the IRS would feel if they knew the Foundation was employing known white nationalists with intentions of connecting transphobia, and homophobic to white supremacy. Keeping in mind that nonprofit status for hate groups is not allowed. Their GuideStar profile connects them directly to tfp.org
pulled from America Needs Fatima, American Tfp guidestar, archived here: http://archive.fo/PyKGJBack in Bentley's hometown of Austin, it looks like Bentley's dad, Bentley Gerald Hatchett I, has racked up quite the record of his own with multiple charges of unlawfully carrying a prohibited weapon, and even familial violence.
Full unredacted version here: http://archive.fo/o2ChC
You can find more information about Bentley on his blogspot blog, Contemporary Crusader. 
Panic! in the Discord Antifa created this article.
If you have tips, send them to: panicinthediscord@riseup.net or @discord__panic on twitter