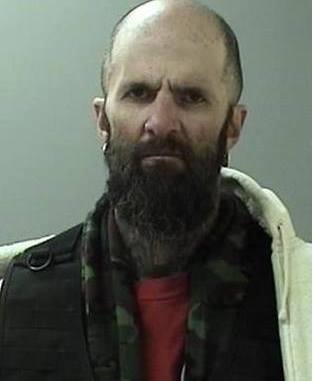 Our friends over at Idavox, the One People's Project News Service, broke this story today:
Next on the White Power Chopping Block: Thomas "Q-Ball" Turner
The Atlantic City "Skinheads" associate was busted just mulling about the neighborhood in New Jersey with guns and drugs. Lots of drugs. And the cops found more in his storage space. Much more.
GALLOWAY, TWP., NJ – An associate of the Atlantic City "Skinheads" (ACS) who was friends with another associate currently in prison for carjacking and killing a Black woman over a decade ago has been arrested on weapons and drug charges after police responded to calls about a suspicious man carrying a firearm.
According to a Dec. 30 statement on the Galloway Police Department Facebook page, when they found Thomas J. Turner, Jr., 42, on East White Horse Pike, he was wearing a black tactical vest and carrying a backpack, along with a .45 caliber Encom MP-45 assault pistol along with a 30-round magazine with 17 bullets. The statement also notes Turner also had 15 grams of methamphetamine, which is considered a quantity consistent with distribution, drug paraphernalia and other suspicious items. Upon obtaining a search warrant for a storage space leased to Turner, police found police located additional drugs, reportedly heroin, as well as a more weapons, ammunition and two additional extended magazines. Turner was charged with Possession of an Assault Firearm, Possession of an Assault Firearm While in the Course of Committing a CDS Offense, Unlawful Possession of an Extended Ammunition Magazine, Possession of Schedule I Drugs and Possession with Intent to Distribute CDS. He is currently being held at the Atlantic County Jail.
Turner, also known as "Q-Ball" is known as a member of the Atlantic City "Skinheads" one of the first neo-Nazi bonehead crews in the state, and at one time the largest and most violent. Court records indicate that Turner was interviewed in regards to the carjacking and murder of a Black woman, Cindy Cade as she went to buy tickets at a May's Landing, NJ movie theater by Turner's friend and fellow ACS associate Walter Dille, who is currently serving life for the crime.
No further information regarding Turner's case is available.
---
Turns out Dec 30th was a bad day for the Atlantic City Boneheads all around.  That evening, at least 4 Nazi Boneheads, including several ACS members, were confronted by Anti-Racists at a Murphy's Law show in Philly.
ACS members have (unfortunately) been sporadically spotted at shows in Philly for years.  Sometimes they are confrontational and other times they fly under the radar. Depending on the venue, bands and crowd that night, they will get bounced/confronted or ignored.  One associate of ACS, Martin "Shlak" Schacteer (of Rape-Rock band Call the Paramedics and Eat the Turnbuckle) books shows around town as "Uselessdrunk Productions" and, predictably, welcomes ACS to attend.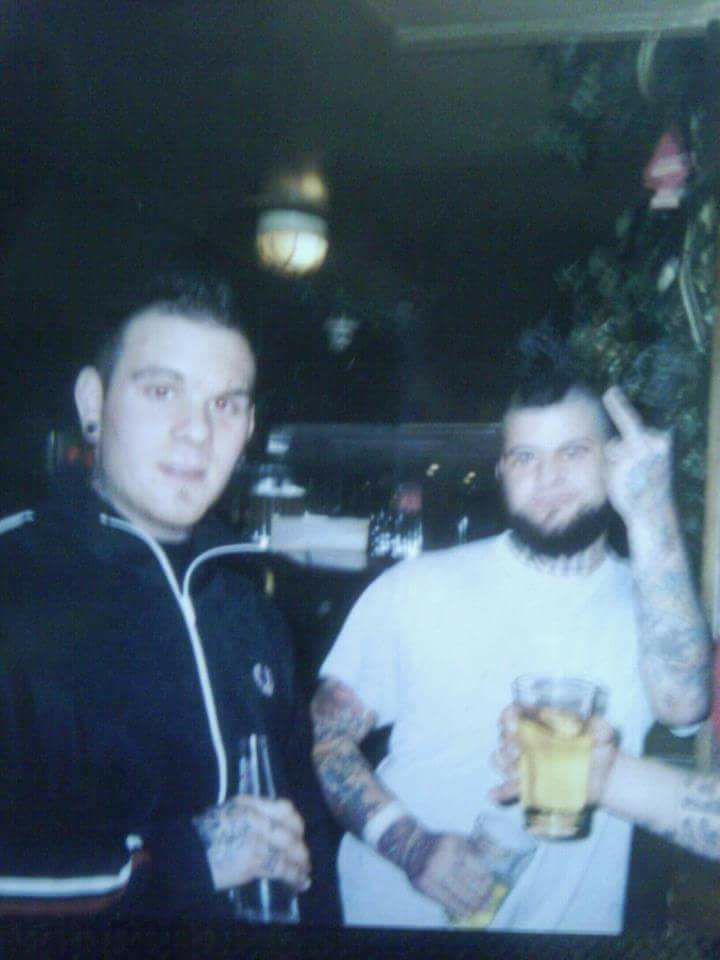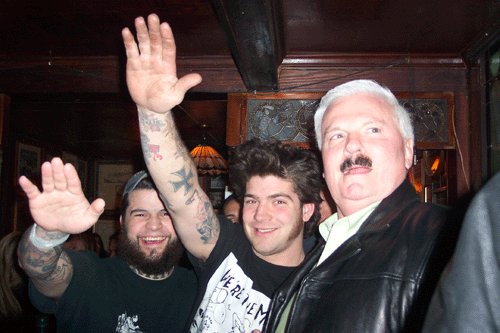 Every so often, though, ACS will overstep and attend the wrong show.
While we would love to be able to claim some credit for what happened on the night of the 30th, none of us were involved so descriptions of what exactly happened should be taken with a grain of salt but word around town is that several boneheads including Vincent De Felice of Atlantic City Boneheads, KSS founding member Joseph Hoesch, ACS member "Whitey Sick" and at least one other Nazi were given the proper greeting by Anti-Racist punx and real skinheads.  The confrontation escalated to violence. Allegedly 3 of the bones were put in the hospital, one with a broken arm, and "Whitey" was last seen fleeing, leaving his "brothers" behind.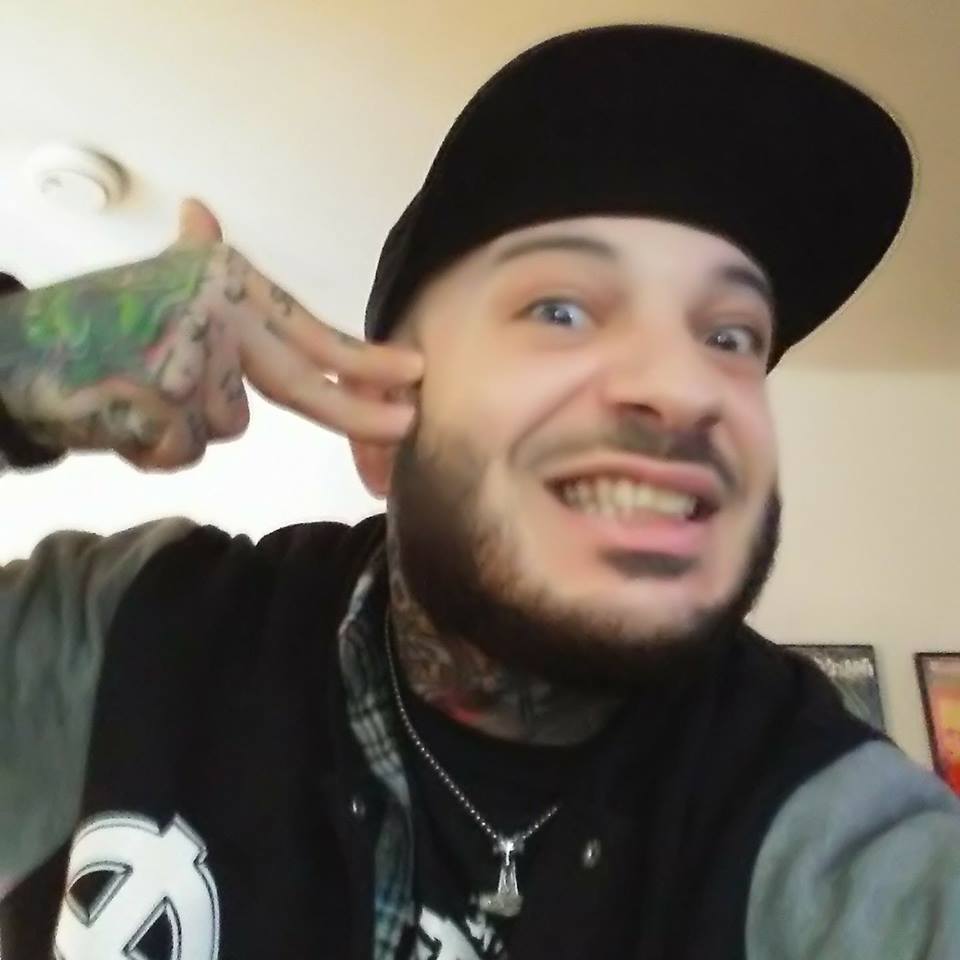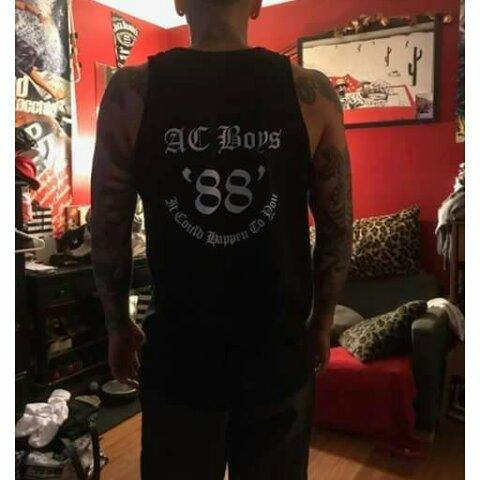 What we do know to be true, is that several of aforementioned Nazis were talking about attending the show on social media and had RSVP'd on Facebook as going.
One post in particular, which was later deleted from De Felice's facebook, supports the story we heard.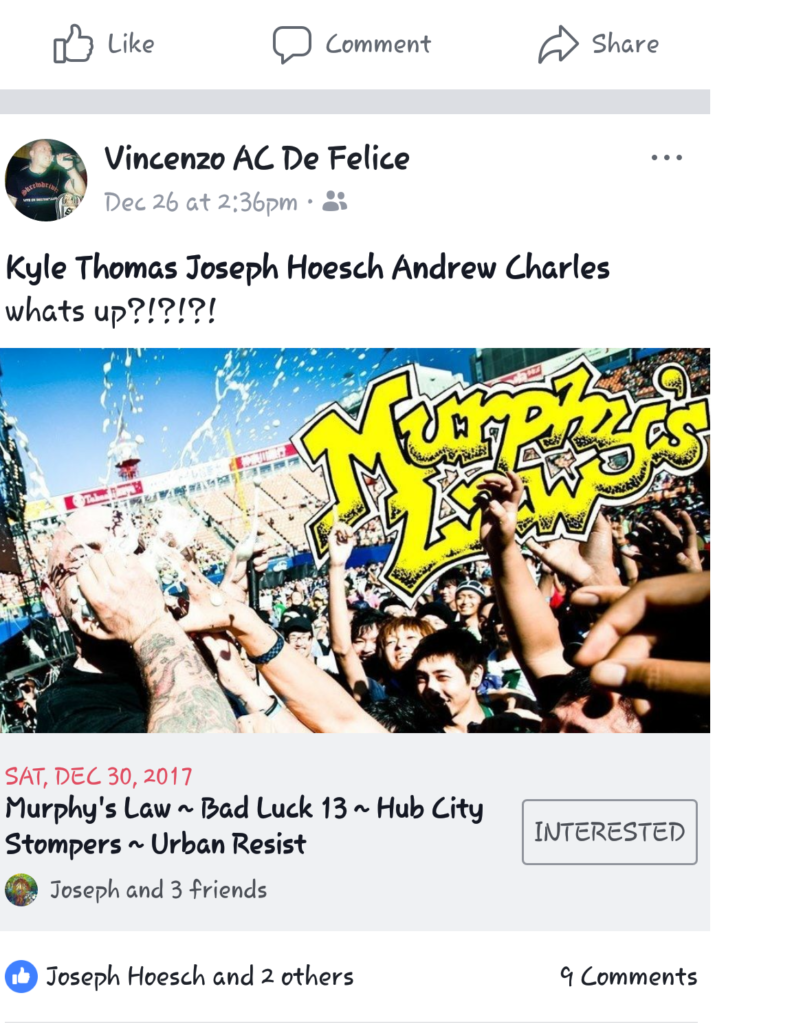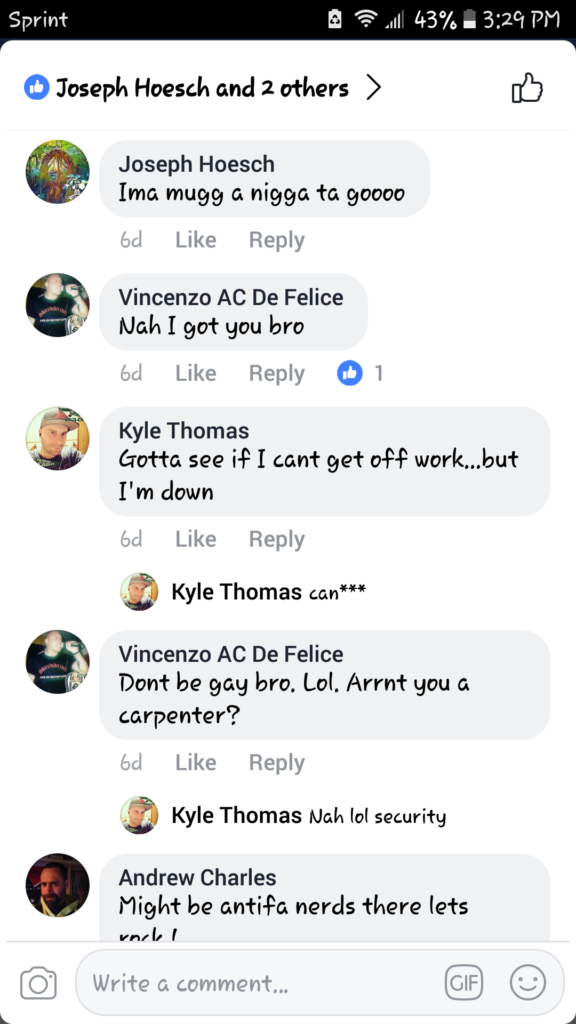 Vincent De Felice is a longtime ACS member.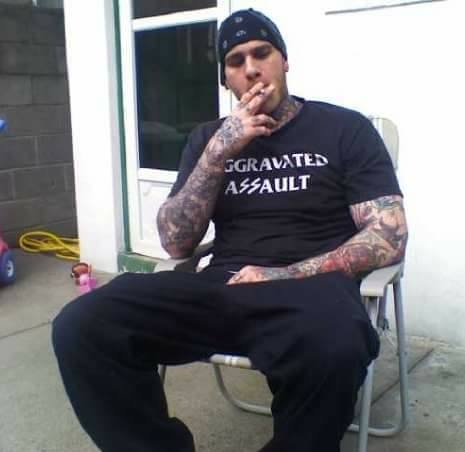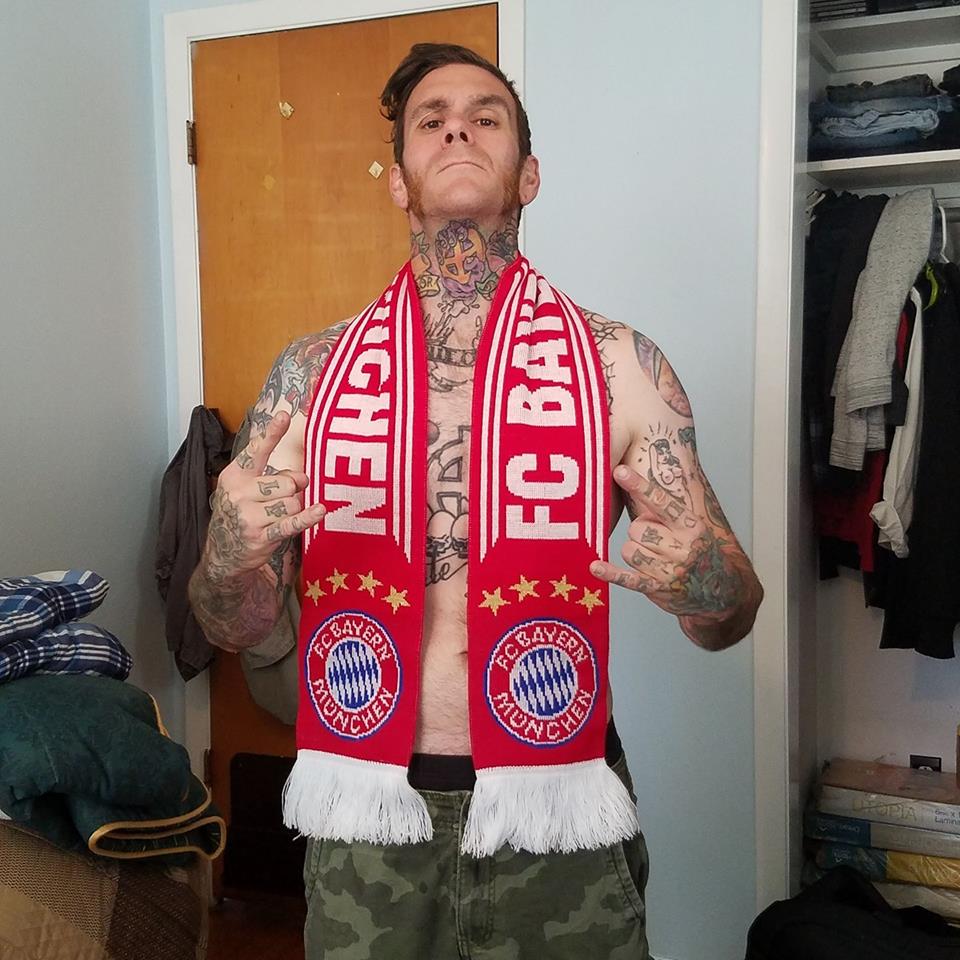 "Andrew Charles" is actually Andrew Boyle, a former Keystone State Skinheads member who left sometime around 2008, shortly after being arrested for weapons possession outside a show after the cops were called by bystanders when he and other KSS members were being confronted by DLJ of One Peoples Project.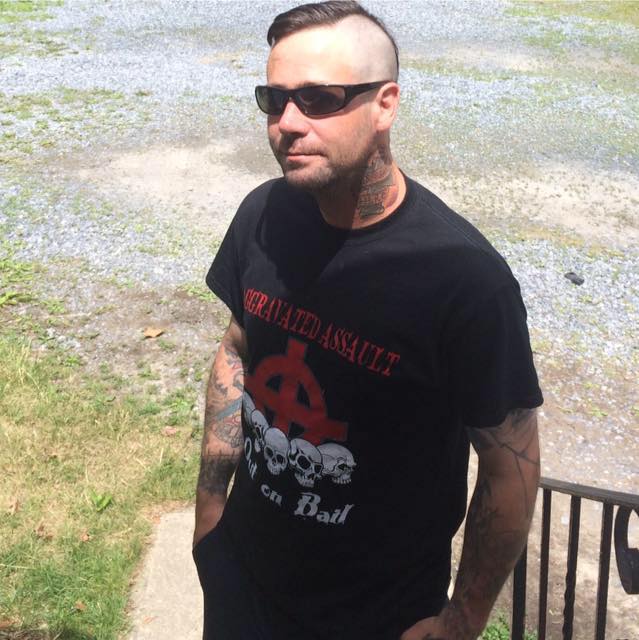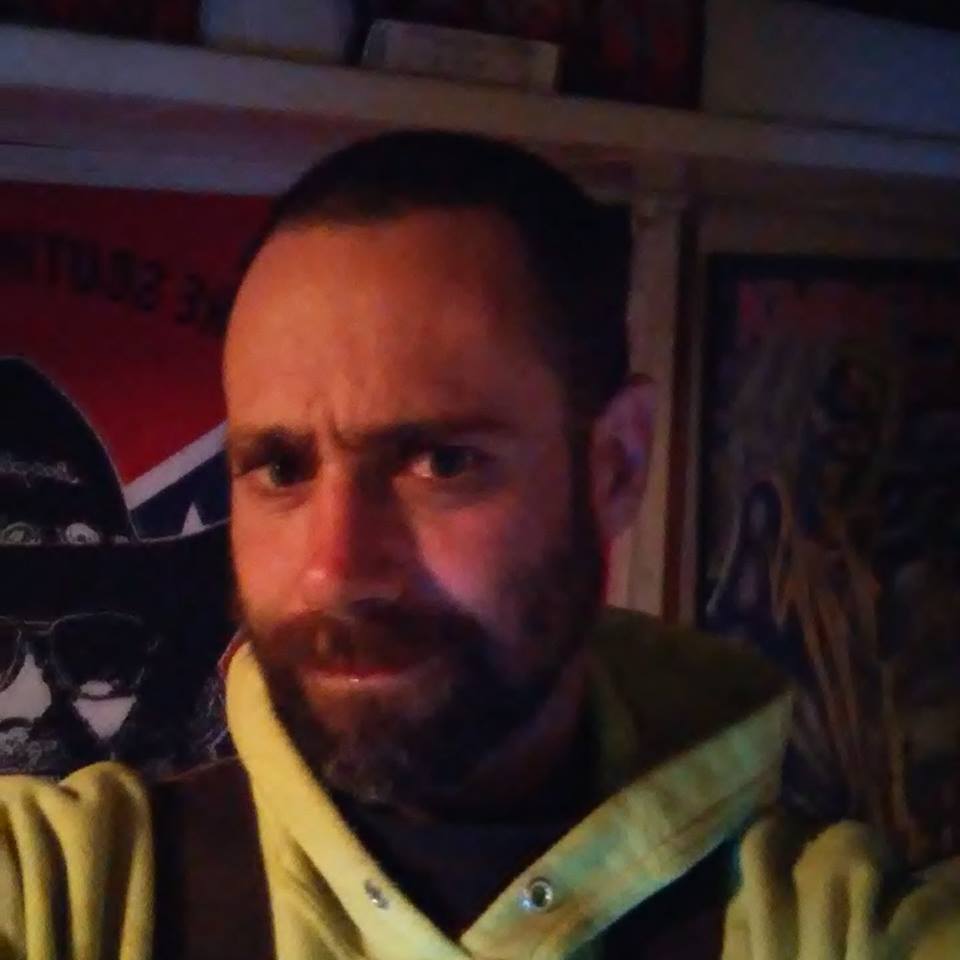 Joseph Hoesch is another former KSS member.  Some of us ran into Joey when he and another Neo-Nazi were hanging around a Refuse Fascism march on November 4th in Philly.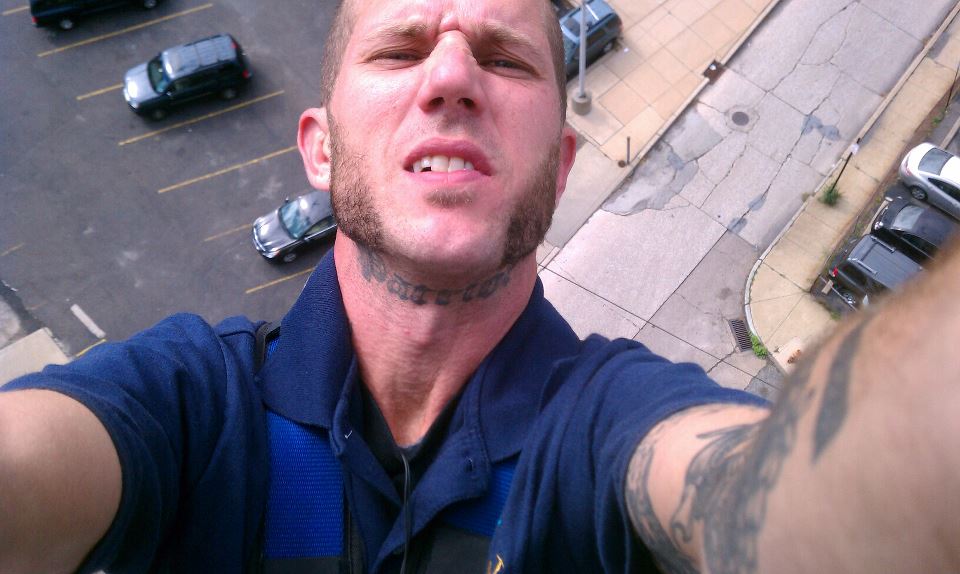 Hoesch claimed to have no association with KSS any more and to no longer be a Nazi, saying he had "outgrown all that."  Clearly this was just a cowardly way to give Anti-Fascists pause so he could skate away. Hoesch claims to skate regularly at Dilworth plaza on weekends so something to keep in mind for our readers.
Kyle Thomas (or Trush. He uses two last names on social media) is a new face to us. He seems to keep his association with ACS on the DL and his social media presence holds no outwardly Neo-Nazi views. It is unknown if he is a "fencewalker" or have some affiliation to ACS/Nazism.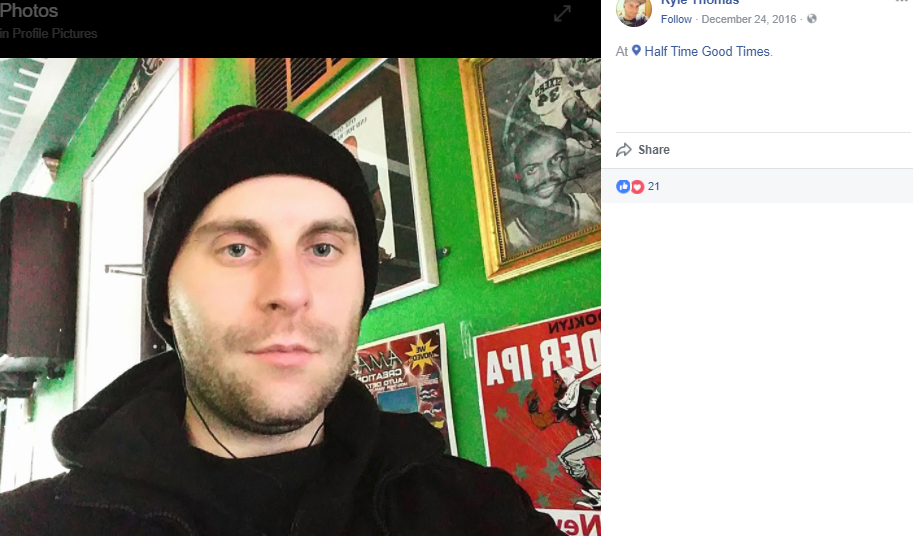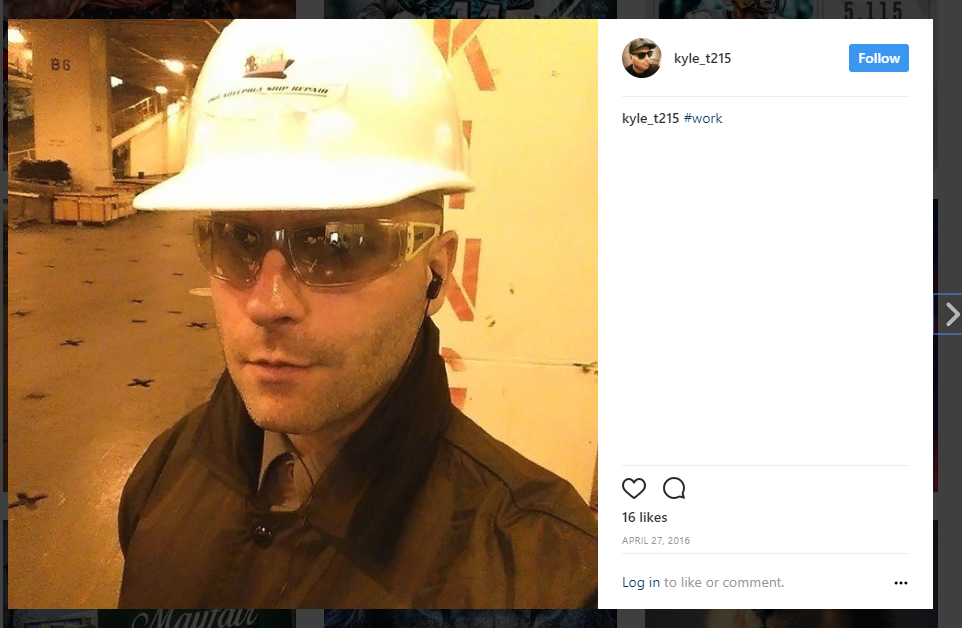 We will let our readers know when and if we receive more info/confirmation about what went down.  Much respect to whoever stood up to defend their scene and city on December 30th.
It's easy to write off ACS as a non-entity because of their long-standing policy of avoiding political events in favor of sub-cultural ones as well as just destroying themselves with drugs and alcohol. And indeed, they are not as much a focus for our crew compared to KSS or the Alt-Right.
But the arrest of "Q-Ball" Turner with a huge cache of weapons, as well as the murders committed by ACS associates Walter Dille and Christopher Crumb, remind us just the stakes we are playing for. Anyone willing to take a stand to keep people like this out of the scene (an important recruiting ground for them) is doing us all a favor.
Eternal War on the Hitler Youth,