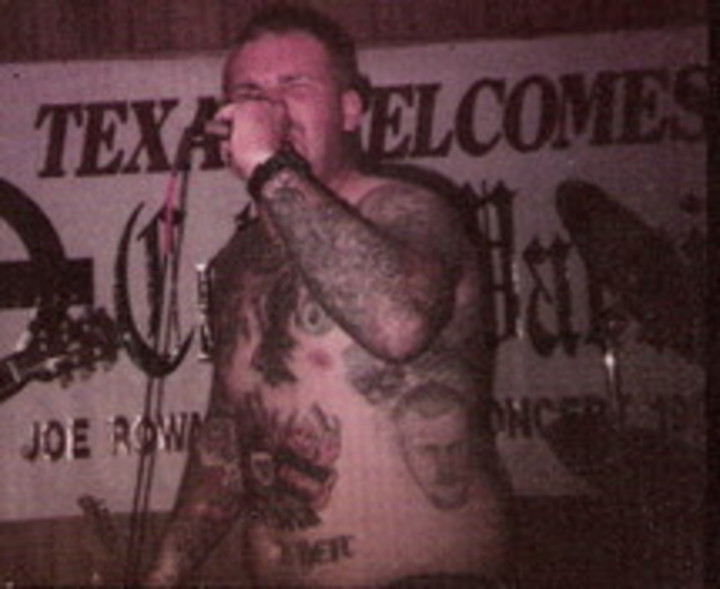 Idavox is reporting that lifelong Neo-Nazi bonehead Warren Meikle has finally died. From the site:
"Meikle was an early member of Atlantic City "Skinheads", who in the eighties was one of the more violent hate groups in New Jersey… Meikle was among the more prominent members of the group because of his band Aggravated Assault, who's album It Could Happen To You – the title song that threatened harm coming to those mentioned in the lyrics – was put out by the neo-Nazi label Resistance Records in 1993. Another Nazi label, Tri-State Terror, released its second album Out on Bail as well as a split release with Blue Eyed Devils titled Hate Crimes. Later, Meikle would form another band, Chaos 88 which put out three releases…
In recent years, Meikle had married Pittsburgh tattoo artist Lettia Suchevich and moved there from Atlantic City. Neo-fascist stickers including that of his band Aggravated Assault were reported seen and taken down by antifa in Pittsburgh, and the Pittsburgh City Paper retracted a story about female tattoo artists that featured Suchevich after it was learned the writer included a photo of the artist wearing the t-shirt of her husband's band, and doctored the photo to remove the swastika tattoo on her arm. Meikle's Facebook page lists him as divorced, and he eventually returned to New Jersey sometime in the fast few years. Two years ago, it was reported that Meikle was seriously injured in a two-car collision in Southampton, NJ that tied up traffic for four hours."
---
He won't be missed.