Update 5/2/17: We have received word that Reardon has been evicted from his apartment. As a result, we have removed the address at 44th and Sansom. We have also been informed that someone damaged a car of another resident of Reardon's building. While we do not know for sure that is related to this we would like to make it clear that no one from Antifa Philadelphia was involved and  that sloppy or misdirected actions reflects badly on Anti-Fascists as a whole.
Update 5/1/17: Word has spread fast about Illegal Aryan being exposed. We would like to remind our readers that Reardon lives in an apartment in a building, and there are other tenants there with no ties to him or his Nazi activities. We understand that residents are (understandably) upset about a Nazi living in their midst and spreading propaganda,  just please be mindful of that.
We have confirmed that Reardon is no longer employed at the Law Firm he had listed as his Facebook employment. We have removed the contact info and thank both the Firm for being understanding and everyone who called for keeping it civil.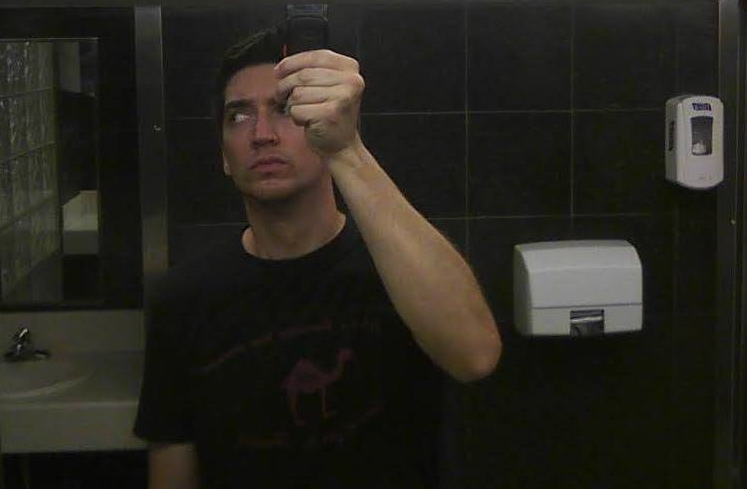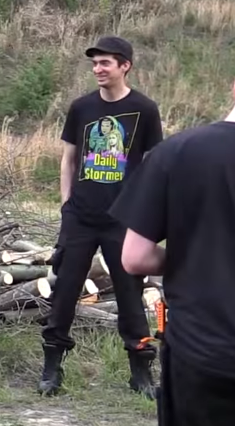 As many of you are aware, last week Nazi flyers were briefly put up on Locust Walk on UPENN campus in West Philly as part of the "Day of the Flyer" initiative started by Alt-Right internet Nazis.
The flyers were taken down almost immediately by numerous crews of Anti-Fascists, students and other people from the area. Responsibility was claimed by the twitter account @Illegal_Aryan.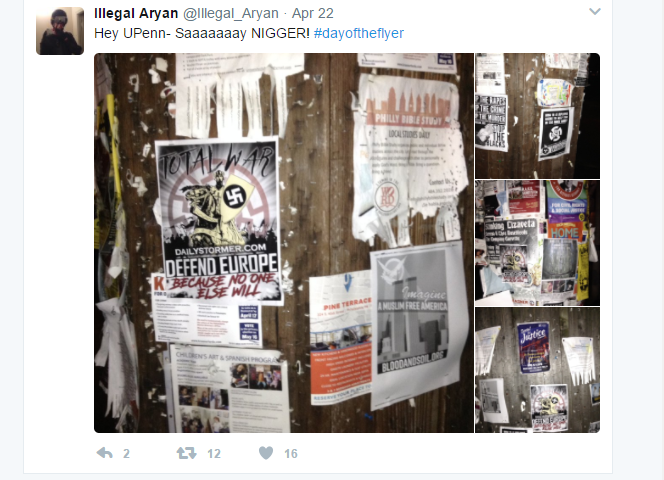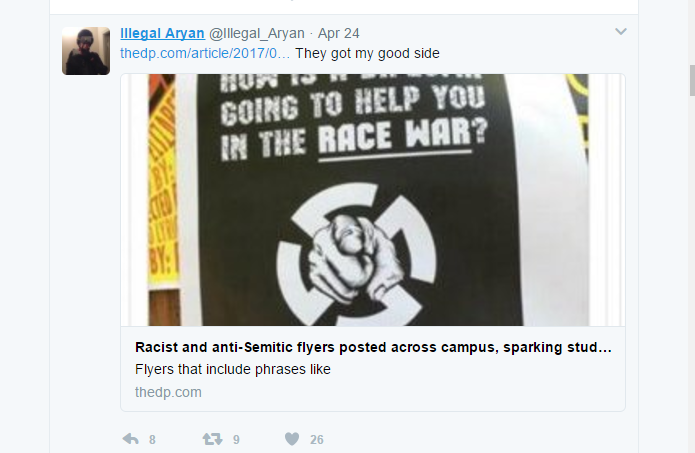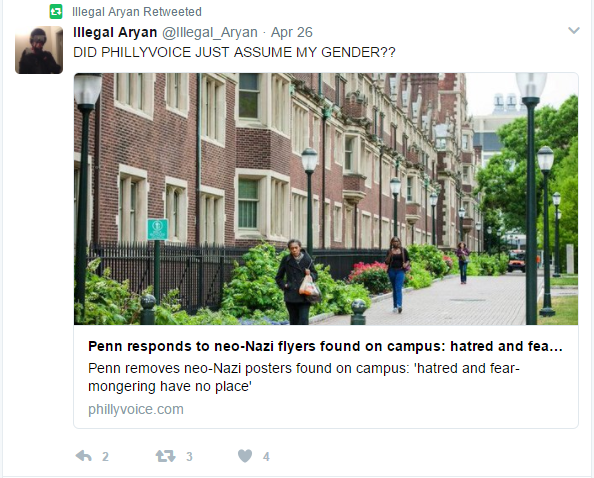 Illegal_Aryan was also at the Traditionalist Worker's Party and National Socialist Movement Rally in Pikeville, KY on April 29.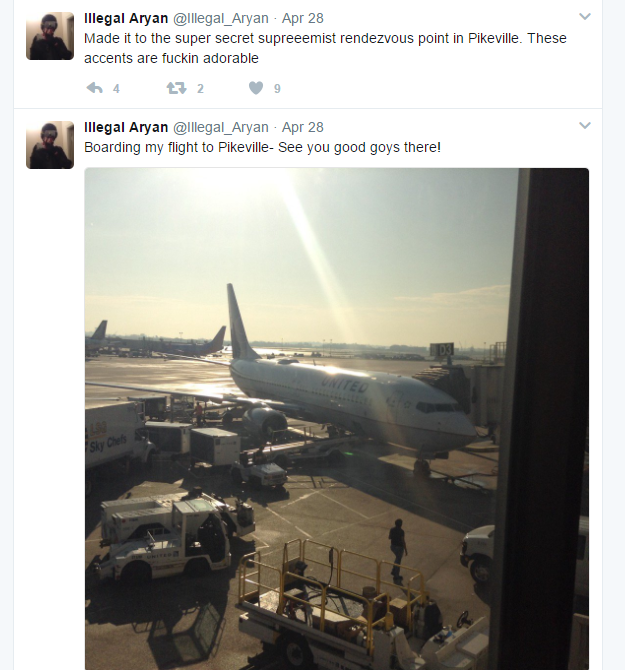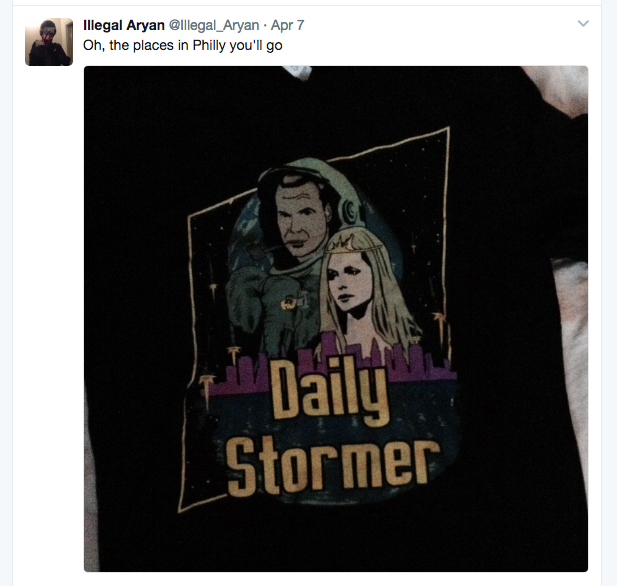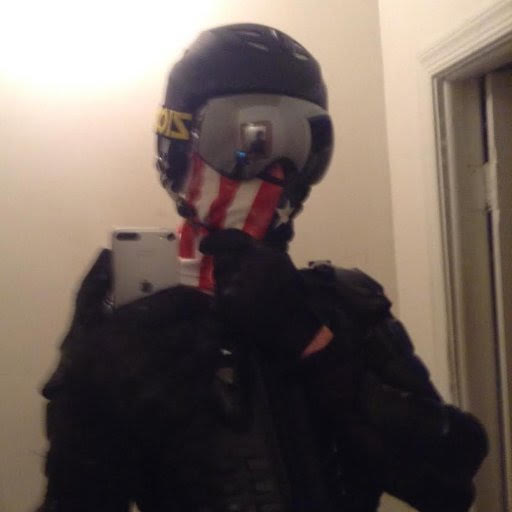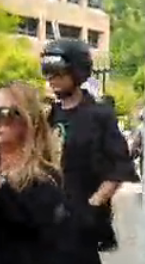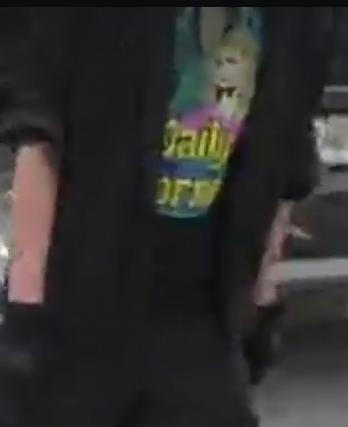 Due to some good investigative work from a supporter and some supplementary research by our Intel team, we have confirmed that "Illegal Aryan" and Mark Daniel Reardon of West Philadelphia, are one and the same.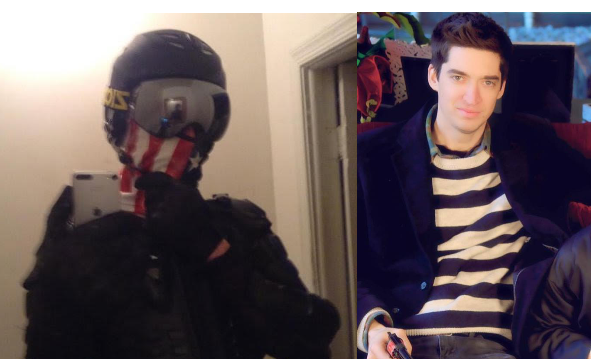 Reardon is a rather recent convert to Nazism.

If one was to look at Reardon's facebook, they would find no obvious indicators to his Nazi views. He definitely posts some questionable content, such as videos by notorious right wing charlatan James O'Keefe and of distraught Hillary Clinton supporters upon finding out their candidate lost, but nothing that would lead you to believe he would be moonlighting as a Nazi troll and putting up vile racist flyers in West Philadelphia.
According to Illegal Aryan, he is 32 and lives in West Philly between 2 mosques and within a few blocks of the spot where those 2 cops were ambushed last summer.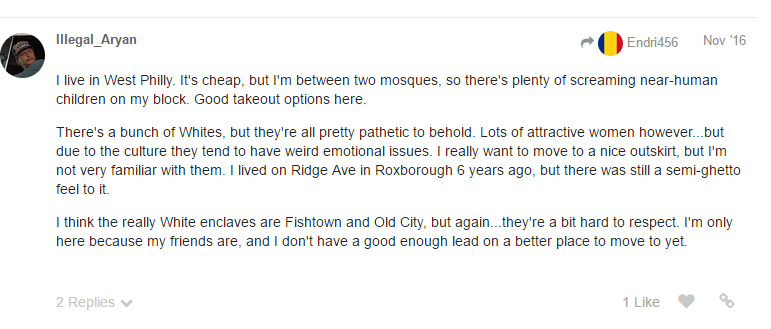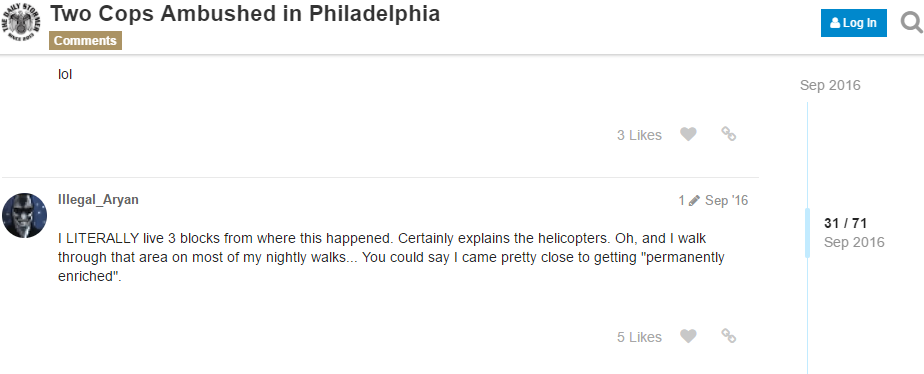 Illegal Aryan also was nice enough to describe themselves on the Stormfront dating section. Also mentions that they like to bike.

Illegal Aryan also posted on TDS that they went to Temple University ten years ago.

Mark Daniel Reardon is 32 years old.
Mark Daniel Reardon went to Temple University and graduated 10 years ago.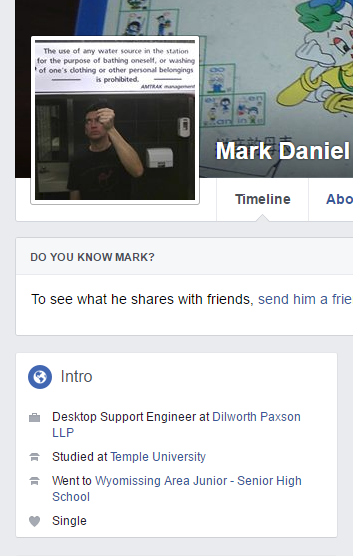 Mark Daniel Reardon is tall, slim, is European, and likes to bike.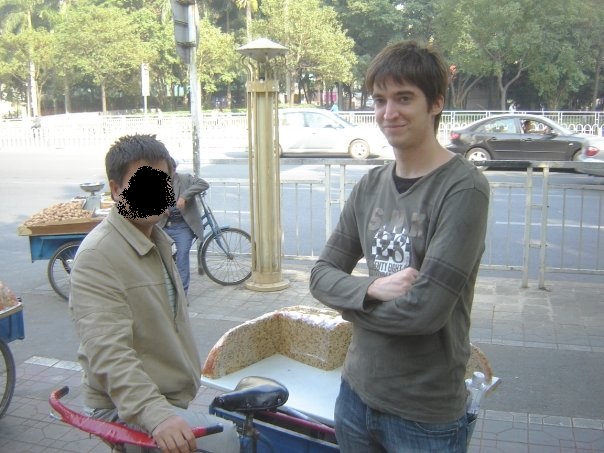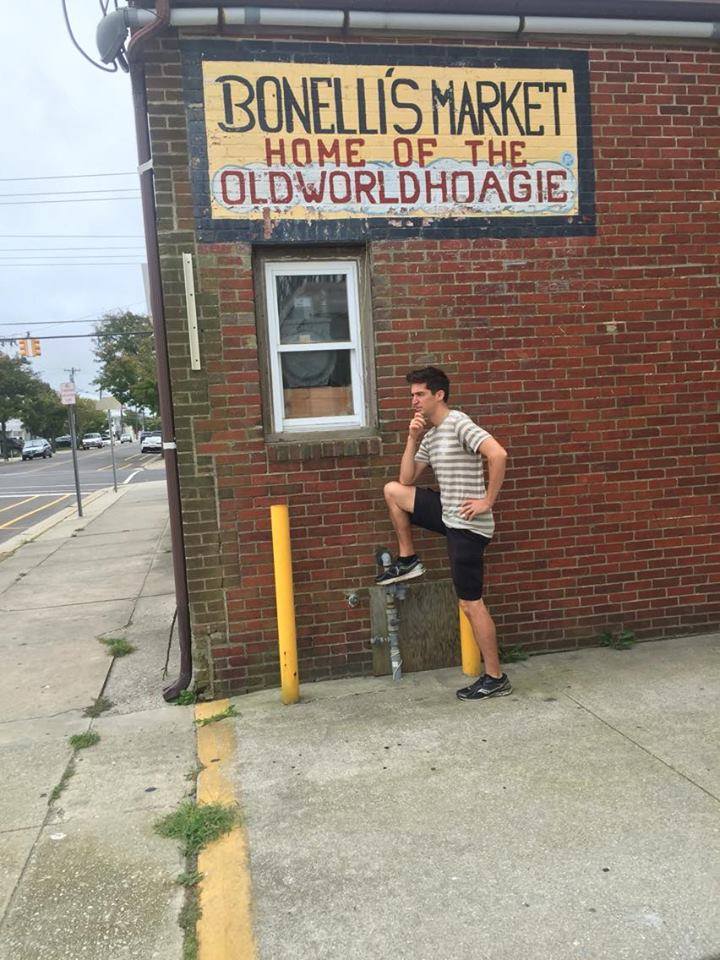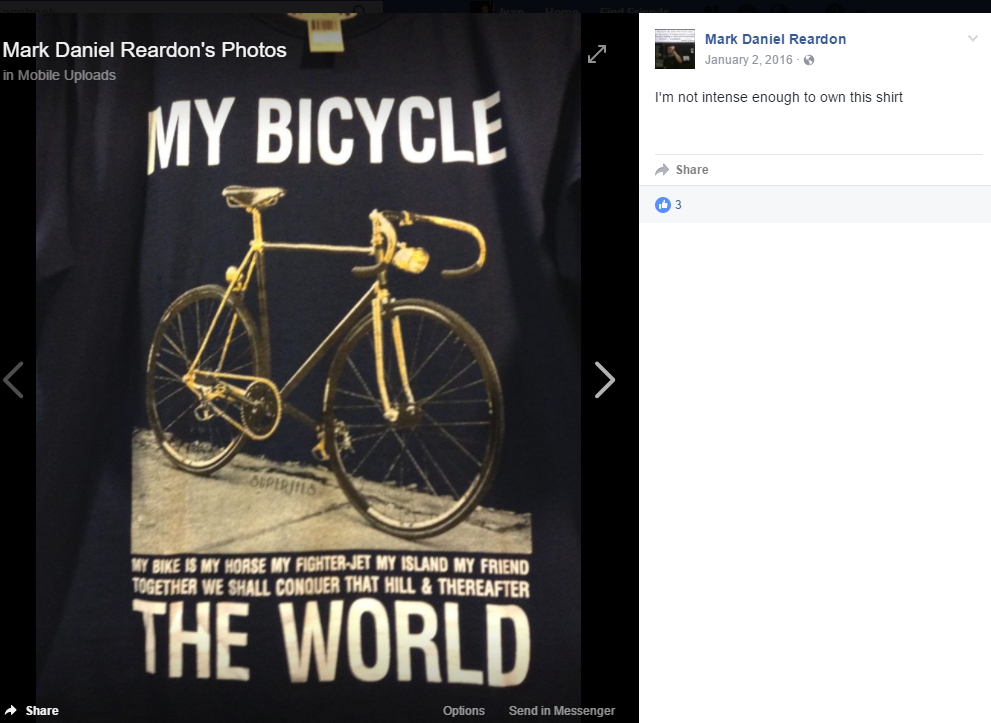 A news report from the TWP and NSM's private conference portion of their event provided the final piece of proof.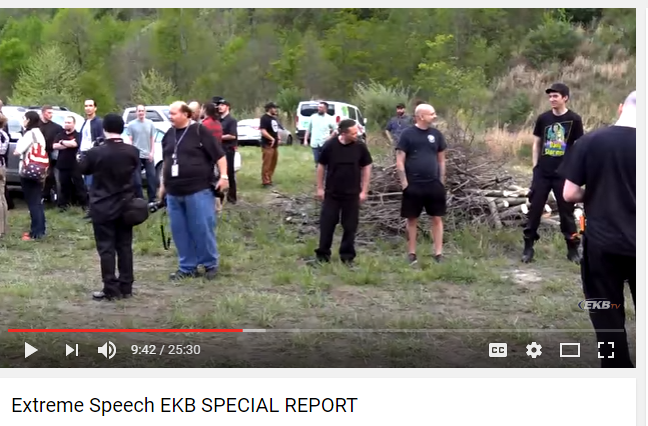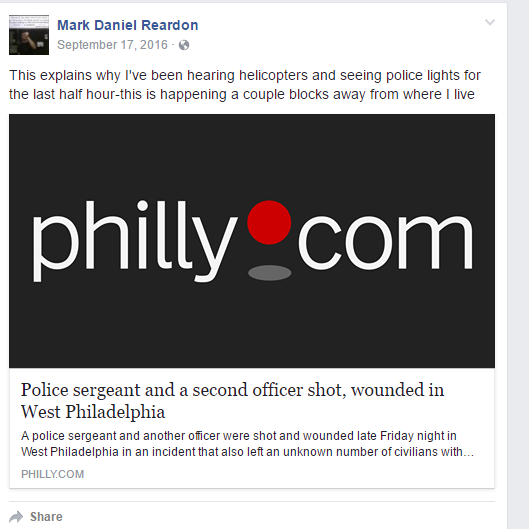 Reardon's most recent address (removed do to being evicted) close to the area where the flyers were put up and where those cops were ambushed.
Getting the picture?
Reardon recently was working as a Desktop support engineer at a law firm , but we have confirmed that he has not worked there for several months.
It also appears that Reardon was trying to go onto Nazi website The Daily Stormer recently while working and apparently using the Wireless network of The Children's Hospital of Philadelphia. We are working to confirm or dis-confirm whether he is currently working there; an unsettling possibility if there ever was one.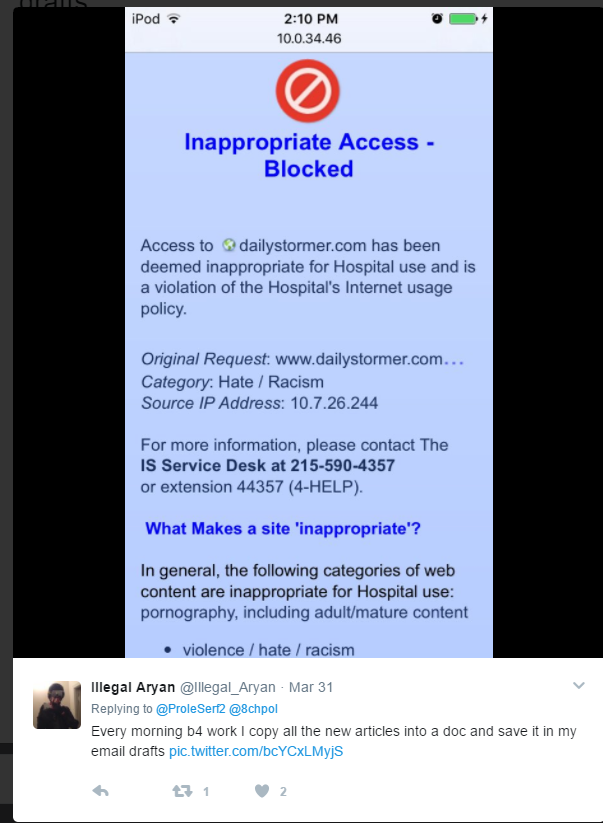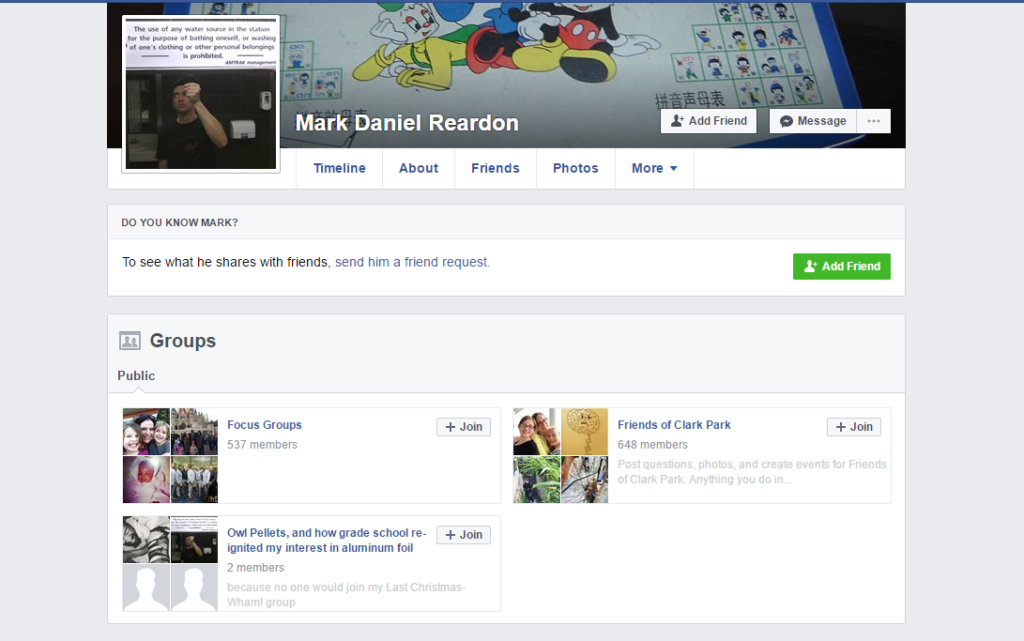 Mark talked a lot of big fucking game about Antifa when he was anonymous. Let's see how he feels about us now. Nazis are not welcome in Philadelphia, and any attempts by them to organize, recruit or intimidate will be annihilated. If you do attempt any of these things, you have already ruined your life; even if you don't know it yet.
Solidarity with everyone who stood strong in Pikeville on the 29th despite the threats of violence by the Nazis and law enforcement harassment.
Eternal War on the Hitler Youth,