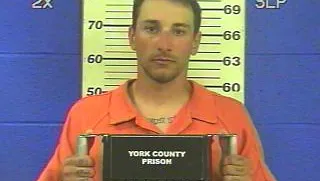 Atlanta Antifascists recently released an extensive report-back from a months-long infiltration of the "Southern Sons Active Club," a cell "of the larger 'Active Club' network founded by fascist organizer Robert Rundo and his close associates." As usual, it is S-tier research and reporting by ATL and we recommend reading it, even if you do not live nearby or feel you have a full understanding of the groups involved.
Most members and posters on the SSAC telegram reside in Georgia and the Carolinas, but one user, who posts on telegram as "Kermit (Sapper Actual)" reps Southern Sons while being from and living in Pennsylvania.
In addition to involvement in the openly fascist "Active Club," Kermit runs the "First Capitol (York, PA) Proud Boys" telegram channel and appears to be running the chapter. Neo-nazi infiltration is well-documented in the proud boys, and many chapters function as essentially front-groups for neo-nazi orgs, while the "civic nationalist" chapters provide deniability and protect them.Kermit is feuding with the Ohio proud boys for being insufficiently openly racist for him.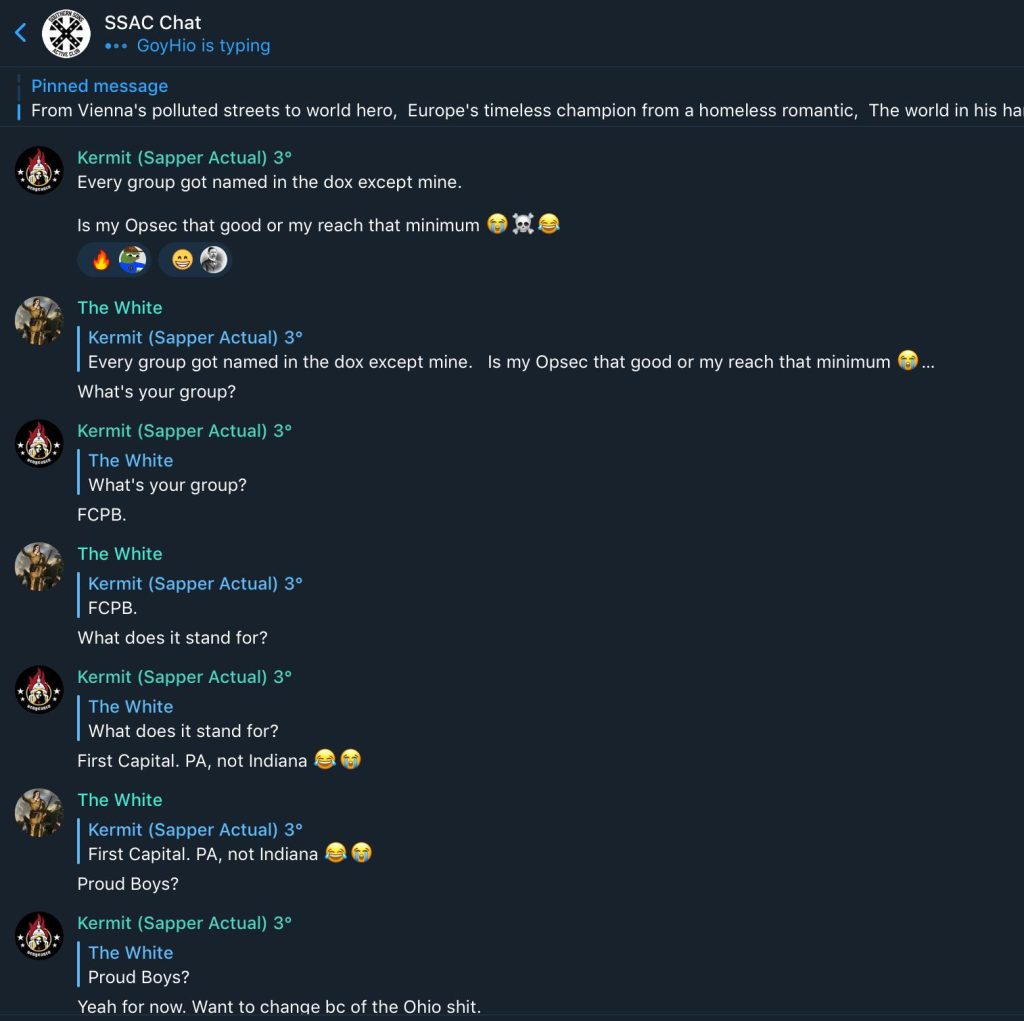 Thanks to information provided to us by Antifa researchers, and then verified, we are prepared to expose "Kermit (Sapper Actual)" as Mathew David Bair of 138 N. Water St, Spring Grove, PA.
Antifa became aware of Kermit's real name due to a doxx by his "white brothers" at Runic Storm, who make it a habit of doxxing anyone who doesn't pay for an order or has issues with payment processing.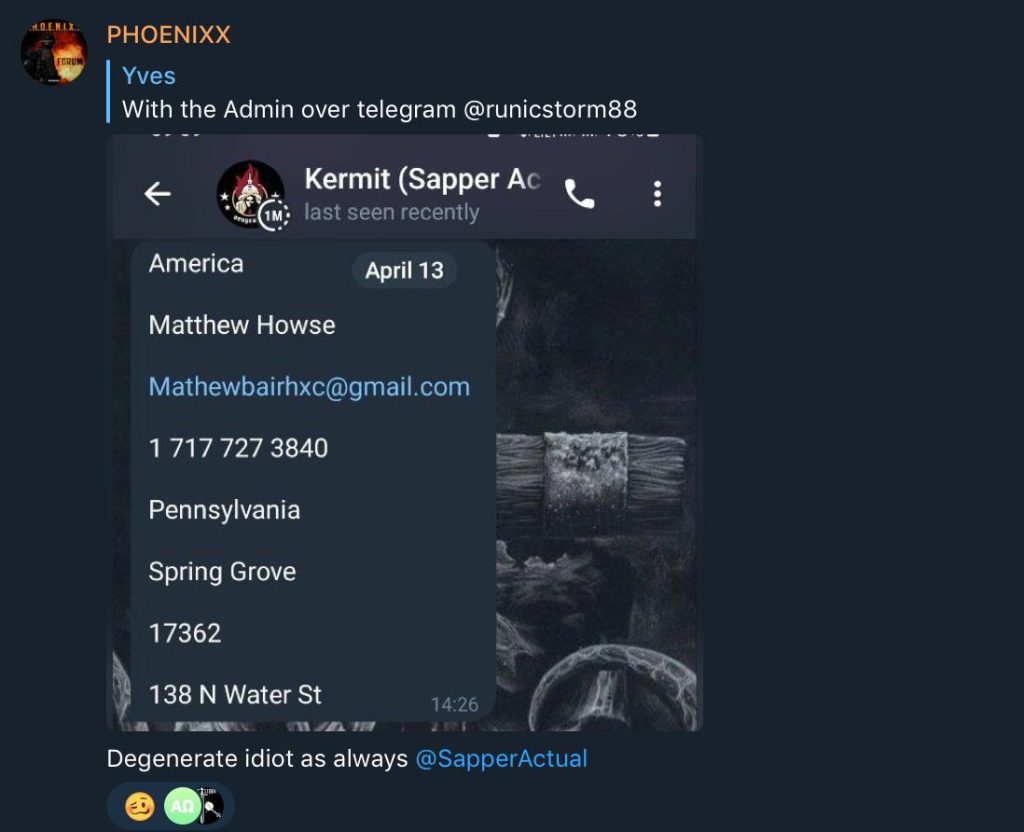 Though Bair had ordered under the name "Matthew Howse", he used an email of MathewBairHxC@gmail.com. Sure enough, some light research confirmed that the address Kermit ordered to belongs to a Mathew Bair, who has been in the news several times for his far-right activities, as well as a run-in with York cops that generated a few moments of local notoriety for him. Interestingly, one of Bair's friends present that day was named "Matthew Howse," so we presume Bair used his friend's name as a "cover," while using his real-named gmail address.
Bair is 33 years old. He was in the marines but court martialed and discharged for stealing night-vision goggles. "Kermit" actually bragged about his court martial and it's availability online. He was involved in an altercation with York PD for alleged brutality caught on video. The lawsuit was quickly dropped.
Bair was present at the Capitol building on January 6, 2021 and charged with curfew violation. He has prior guilty pleas for selling weed and harassment.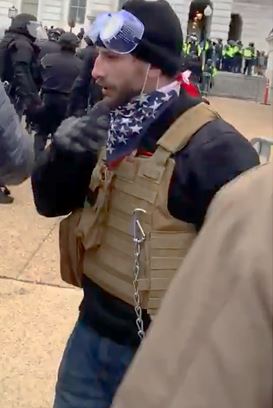 Bair and his crew have been working along with the NJEHA and WLM nazis we've previously profiled on this site, participating in shared days of action and joint demonstrations together. Presumably, the groups are also training together as that is a large part of the "Active Club" model. Recently, Bair posted public support Embrace Struggle Active Club, which is associated with disgraced sexual predator Paul Minton, whom Bair has worked with for some time.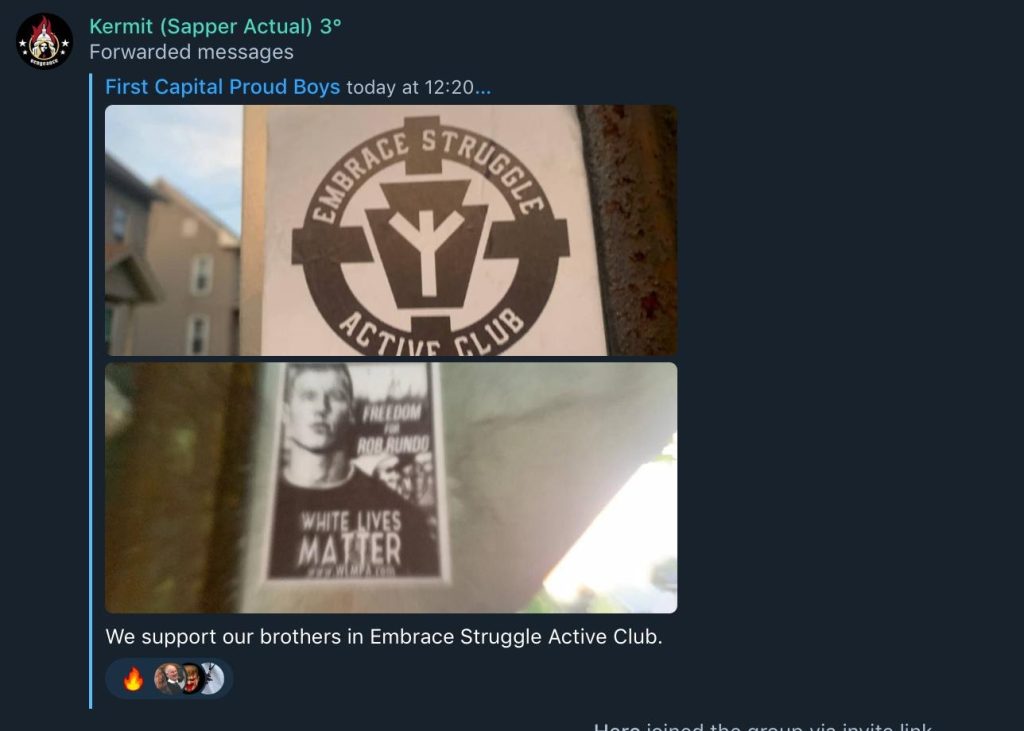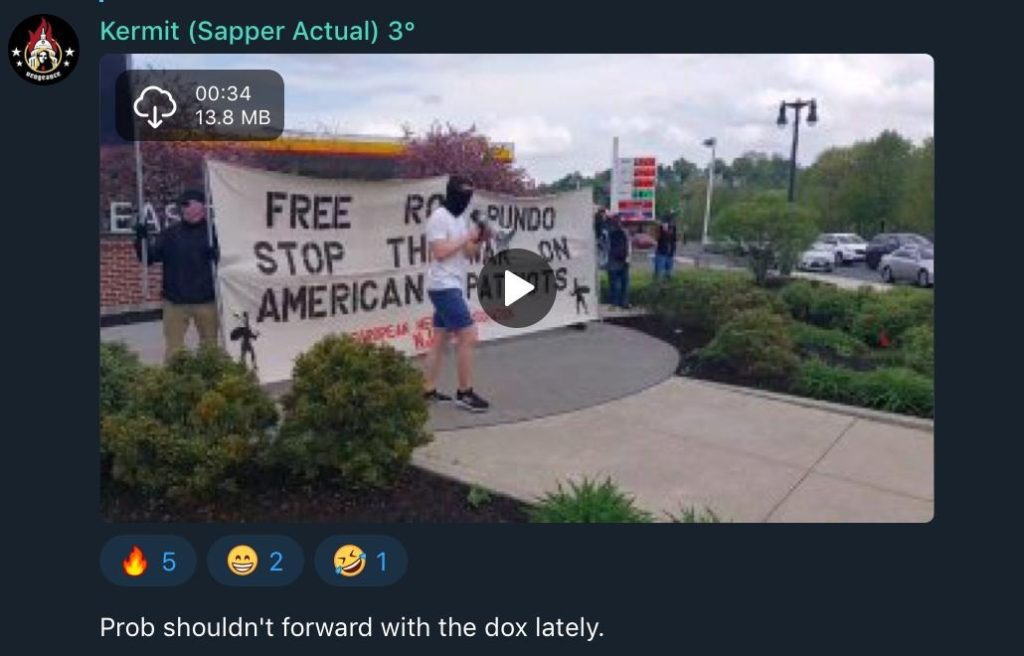 Anyone with more info on Bair or FCPB is welcome to contact us. Bair may be identified by his FCPB's tattoo on one of his legs.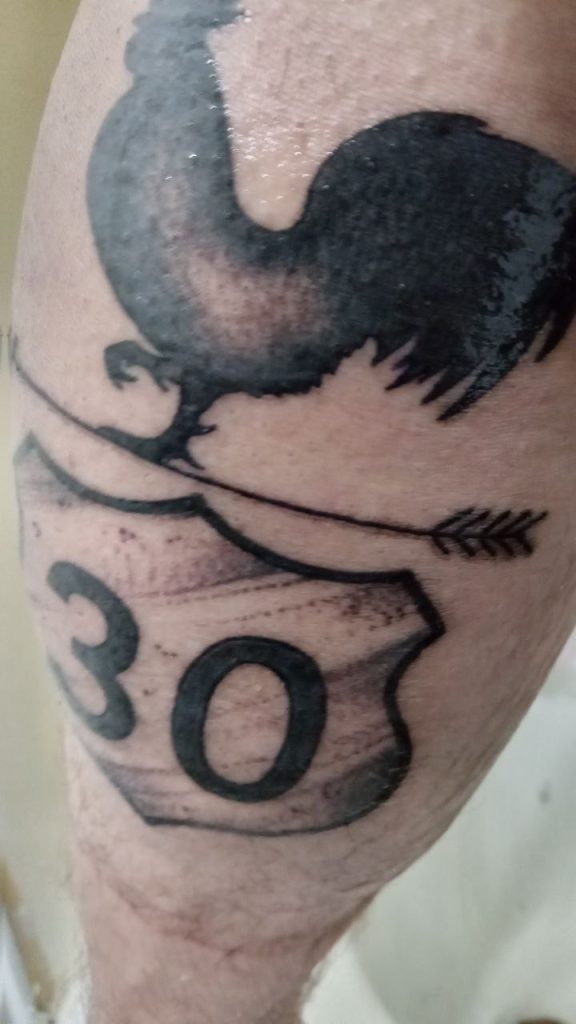 Eternal War on the Hitler Youth,