From The Inquirer: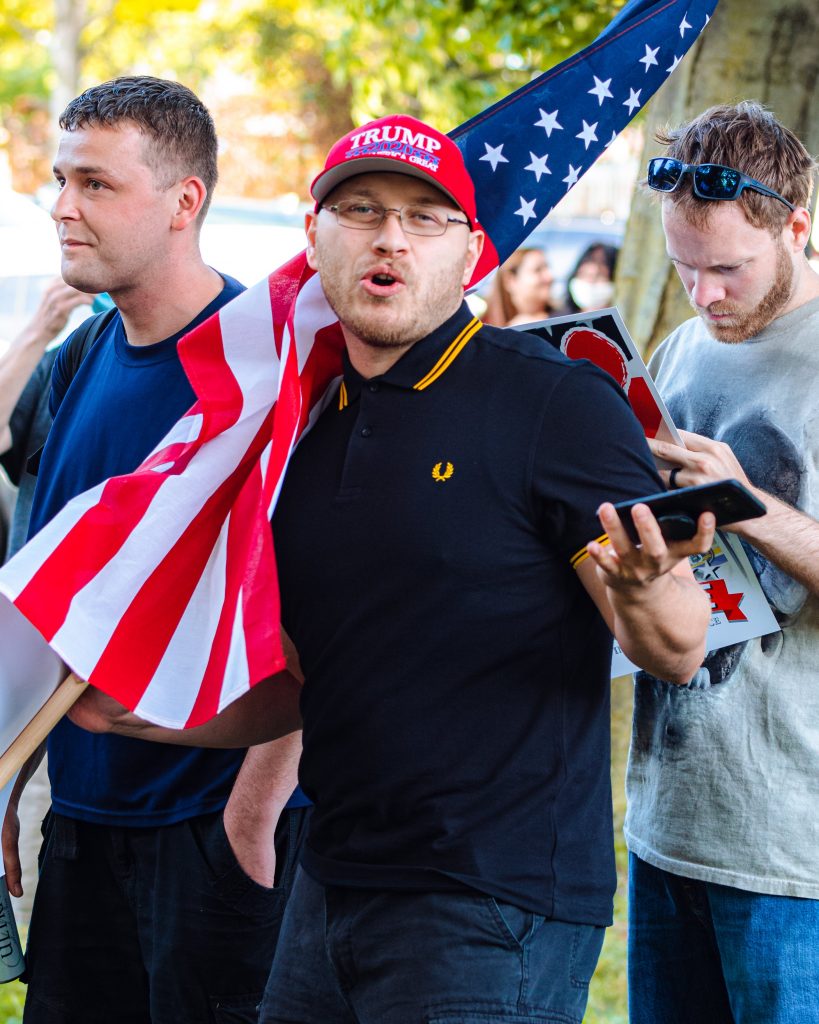 "The FBI raided the home of the vice president of the Proud Boys' Philadelphia chapter on Friday, seizing his computer, phone, and other electronics to gather information on the Jan. 6 attack at the U.S. Capitol, his lawyer said Monday.
Aaron Whallon Wolkind, 37, woke up around 4 a.m. Friday to more than a dozen federal agents, dressed in riot gear and accompanied by an armored vehicle and battering ram, swarming his Newark, Del., home, and ordering through a loudspeaker that he exit with his hands in the air, his lawyer Jonathon Moseley wrote in a court filing…
Wolkind was not in D.C. during the Jan. 6 riot, Moseley said. He believes the search and seizure was to gather information in the case against Zach Rehl, the self-described president of the Philadelphia Proud Boys, whom Moseley also represents. Rehl was arrested in March on charges he conspired with other leading members of the organization to attack the Capitol and has been in custody in Philadelphia pending trial since."
( click link for full story)
---
Wolkind is a longtime Proud Boy who participated with Rehl, Richard Schwetz and other PB's/assorted racists who attacked Anti-Racists at the Columbus Statue in Marconi Plaza in the summer of 2020. Wolkind has been at nearly every Proud Boys demo in Pennsylvania since the group's founding.
Zach Rehl continues to be held at FDC Philadelphia awaiting trial.